Celebrity Appearances Announced for Time for Change Foundation's Annual Gala Fundraiser
Press Release
•
Apr 27, 2022
Singer-Actress Jennifer Hudson and Actress-Director Taraji P Henson will join Time for Change Foundation event, promote 'Tell It Like A Woman" anthology film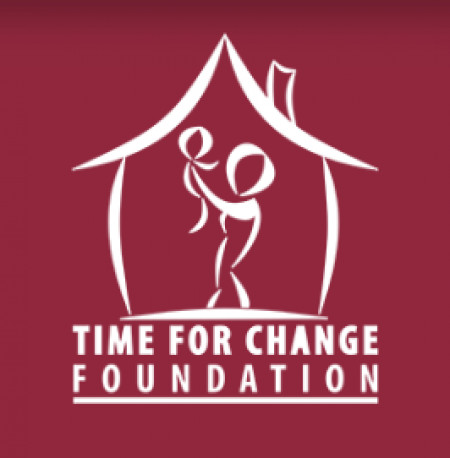 SAN FRANCISCO, April 27, 2022 (Newswire.com) - Time For Change Foundation (TFCF) will celebrate their 20th anniversary with a star-studded virtual awards gala on April 28 at 6 p.m. This year's "Once Upon A Time" theme celebrates the milestones of amazing women who have overcome obstacles to reclaim their roles as mothers and leaders, such as that of Time For Change Foundation's Founder and Ambassador Kim Carter.
Ms. Carter's story of Pepcy & Kim is being told through a seven-part feature film directed by Academy Award winner Taraji P. Henson with Oscar-winning singer and actress Jennifer Hudson starring Ms. Carter, alongside Pauletta Washington. The star-studded anthology follows her life as a former homeless drug addict who transformed pain into purpose by rebuilding her life through resiliency.
The gala will feature special guest appearances by Taraji P. Henson and Jennifer Hudson, with Ms. Hudson receiving the 2022 Humanitarian Award.
This gala will showcase the successful journeys of resilient women and continue to help the local community through a $1,000,000 fundraising effort that sustains our housing and supportive service programs for homeless families for a one-year period to help create healthier communities and eliminate homelessness.
Other awardees include Susan Burton (Harriet Tubman Legacy Award), Patty Favela (Ramos Family Spirit of Compassion Award), Vickie Lobo (Nancy Varner Angel Award) and Carmen Perez-Jordan and Jay Jordan (Dynamic Duo Award).
"We are excited to celebrate our 20th-anniversary gala and proud to honor heroes making a difference in our world," Ms. Carter said. "This event is meant to recognize the outstanding individuals and organizations that continue to make a difference in the lives of others."
Time for Change Foundation's 20th Anniversary Awards Gala will be held virtually on April 28, 2022, at 6:00 p.m. To register for the gala call Time for Change Foundation at 909-886-2994, visit our registration page at https://conta.cc/3ISrG4d.
To make a donation, visit www.TimeForChangeFoundation.org or text LOVETFCF to 243725.
Time for Change Foundation empowers disenfranchised, low-income individuals and families by building leadership through evidence-based programs and housing to create self-sufficiency and thriving communities. We accept all forms of donations. To see how you can help make a difference visit us on the web at www.TimeForChangeFoundation.org.
Source: Time For Change Foundation