Celebrating 15 Years of Dedicated Work Against Drugs
Press Release
•
Oct 19, 2021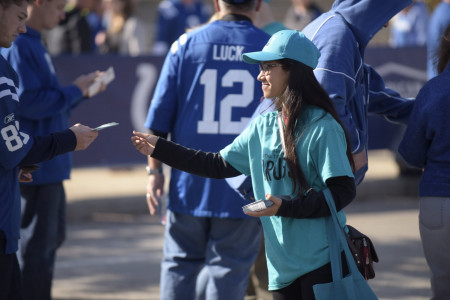 LOS ANGELES, October 19, 2021 (Newswire.com) - Foundation for a Drug-Free World observes its 15th anniversary this month, marking years of dedicated work to save communities worldwide from the destructive effects of drugs.
In 2006, an ever-increasing drug epidemic loomed: 5 percent of the global population age 15-64 had consumed illicit drugs. The number of cannabis users had just surpassed the 160 million mark and drug overdose deaths reached what was then a peak at 26,400. That year, Foundation for a Drug-Free World formed, with the purpose to empower youth with the truth about drugs and reach them before dealers do.
Since then, the Foundation has grown to a global network of 200 groups, educating 13 million students on the truth about drugs in some 30,000 schools and institutions worldwide. Its public service announcements have aired on 850 TV stations, reaching over 286 million people. The Foundation has partnered with 1,800 organizations and government agencies in 85 countries. Completions of the Truth About Drugs free online courses teaching the dangers of drugs to anyone, anywhere, at any time, have reached 131,000 students.
Marking this 15th anniversary are educators, police officers, drug counselors, health teachers, CEOs and military and governmental representatives:
"It is a great pleasure to congratulate Foundation for a Drug-Free World on your 15th anniversary in providing factual information and the Truth About Drugs to youth around the globe. I started working with the foundation in 2007. In 2011 we collaborated with Drug-Free World on a binational project with Mexico that provided over 3 million drug education booklets to youth in Baja California. Thank you for your hard work and committed dedication in educating and empowering youth with the Truth About Drugs to help bring about a drug-free world."—John Redman, President and C.E.O. of Community Alliances for a Drug-Free Youth
"I have personally worked with Drug-Free World and its components for 15 years. The results were far-reaching. The kids listen. They tell their stories. Because of the life-changing results, I will continue to work with Drug-Free World."—Greg L. Londot, Drug Prevention Specialist, Phoenix, Arizona
"Thank you, Foundation for a Drug-Free World, for allowing police officers around the nation and the world to spread the message using Truth About Drugs to help youth stay clean from drugs. Congratulations for 15 years of great stewardship to humanity."—Michael Mata, School Resource Officer, Police Department, Pharr Texas
To mark this 15th anniversary, the Foundation is holding drug prevention events around the world throughout October.
Foundation for a Drug-Free World is a secular volunteer-based organization. The Church of Scientology is the program's main sponsor, providing its materials free of cost worldwide.
For examples of results, watch episodes of Voices for Humanity on the Scientology network. For more information, visit the Foundation for a Drug-Free World website www.drugfreeworld.org.
Contact:
Foundation for a Drug-Free World
news@drugfreeworld.org
(818) 952-5260
Source: Foundation for a Drug-Free World