CCI Power Supplies Appoints New President & CEO
Press Release
•
Apr 19, 2016
30+ year industry veteran to focus on company's renewed vision and mission...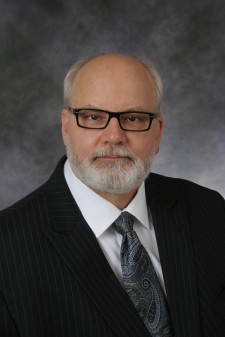 Palatine, Illinois, April 19, 2016 (Newswire.com) - CCI Power Supplies, LLC announces the appointment of Thomas Somodi as the company's new CEO and president. The appointment brings extensive executive management and board-level experience to CCI, including over 30 years experience in domestic and international operations and finance.
Previous CCI president, Terri Montante, will continue an active role on the Board of Directors and will provide guidance to the company in the areas of strategic marketing and customer relationship management.
"I am excited to work with the strong and highly talented team at CCI," Mr. Somodi says. "CCI has a proud heritage of developing custom engineered power supply solutions through close collaboration with our customers. I'm eager to see us build on that heritage."

Tom Somodi, President & CEO
"Tom's experience in high technology/high growth organizations is a perfect fit for CCI," said Montante. "The timing of his involvement is ideal, given the launch of CCI's leading edge propriety technology and increasing worldwide customer demand for our products."
Mr. Somodi brings to CCI and to the company's customers a diversified industry experience in manufacturing, distribution and service sectors. In Tom's prior executive management roles his customer centric focus helped companies and customers achieve significant value creation.
Mr. Somodi holds a Bachelor of Business Administration in Finance from University of Wisconsin-Milwaukee and a Master of Science in Management from University of Wisconsin-Milwaukee.
"I am excited to work with the strong and highly talented team at CCI," Mr. Somodi says. "CCI has a proud heritage of developing custom engineered power supply solutions through close collaboration with our customers. I'm eager to see us build on that heritage."
Source: CCI Power Supplies, LLC
Related Files
Additional Links