CBX Software Tapped by Tokmanni and Europris for Their Leading Retail Store Brand Product Lifecycle Management Tools
Press Release
•
updated: Aug 19, 2020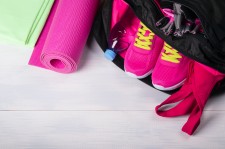 MUNICH, August 19, 2020 (Newswire.com) - ​​​​​​​​​Tokmanni, the largest general discount retailer in Finland and Europris, the largest general discount retailer in Norway has selected CBX Software's Product Lifecycle Management (Retail PLM) solution. CBX Software provides the most innovative enterprise solutions for private label general merchandise, furniture, pet, fashion and value brand retailers. Retailers and Brands with large private label operations use CBX to achieve their strategic product development, sourcing, supply chain automation and digital transformation goals.
Tokmanni and Europris are both well-known in throughout Finland and Norway, offering their customers an inspirational shopping experience for all retail sales channels. Known to have a wide range of products such as tools, electrical equipment, clothing, home décor, garden, home cleaning, personal care and food. Tokmanni and Europris offer a wide assortments at affordable prices in almost 200 stores around Finland and Europris operates 235 stores in Norway as well as online.
"Our product sourcing process is constantly being improved, and our existing program could not provide enough analytical data at the point of production and pre-shipment inspection," explains SzeWan Cheng (China), Managing Director of Tokmanni Europris Trading (Shanghai) Ltd. "We needed a single source of truth to combine information, including supplier/vendor master data, factory compliance, item, inspection, order follow-up and the overall critical path of our products.
"CBX was the best fit for us," says Timo Heimo, IT and SCM Director at Tokmanni. "It combines information at the factory level and product orders allowing us to track planned and actual completion of key milestones within our vendor orders".
"We are delighted that Tokmanni has selected CBX Cloud," says Tim Chiu, Senior Vice President of CBX Software. "CBX Software's entry into the Finland market marks an exciting new chapter, and we are looking forward to working with Tokmanni and Europris as they begin their sourcing automation and Retail PLM journey."
About CBX Software
CBX Software is the world's leading Total Sourcing Management solution provider from concept to delivery – combining people, processes and solutions. CBX helps retailers and brands streamline product development and sourcing all the way through order, production and delivery. Through innovative Sourcing Management, Product Life-cycle Management (PLM), and Production & Order Management technology solutions, CBX empowers the supply chain network by driving collaboration to over 15,000 retail & supplier partners, and 30,000 users in more than 50 countries. For more information, visit www.cbxsoftware.com.
About Tokmanni
Tokmanni is Finland's leading discount retailer chain. Some 3,600 Tokmanni employees make customers' everyday life and special occasions easier by offering a versatile and up-to-date assortment of Finnish and international brand-name products and other high-quality products at prices that are always affordable. With nearly 200 stores around Finland and an online store, Tokmanni is always close to its customers. Tokmanni's revenue in 2018 amounted to EUR 870.4 million. Tokmanni shares are listed on Nasdaq Helsinki.
About Europris
Europris is one of the country's most famous chains with 235 stores around Norway and offers a low price adventure for their customers. With stores located throughout the elongated country, and growing by approx. 10 new stores every year, over 90% of all Norwegians say they know about and have shopped at the stores. 30% of Europris stores are owned by franchisees and 70% are own and operated by the company.
For more information, please contact:
Mark Hudson, Vice President Global Marketing/Communications
mark.hudson@cbxsoftware.com
Source: CBX Software