Cash for Cars Kansas City Has Taken an Environment-Friendly Initiative in Kansas City
Press Release
•
updated: Jul 5, 2021
Cash for Cars Kansas City, along with providing great services, also focuses on being a responsible company for a sustainable future by keeping the environment clean and green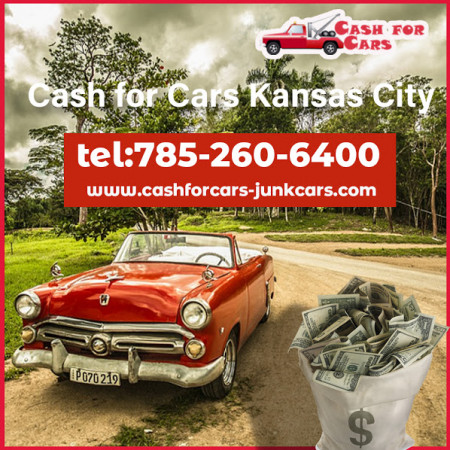 KANSAS CITY, Kan., June 9, 2021 (Newswire.com) - Every organization, irrespective of which industry it belongs to, has a responsibility towards the citizens of the country, along with the environment. In these unprecedented times full of uncertainty, Cash for Cars in Kansas City is taking pride in picking up its customer's old cars and giving them good cash, which not only gives them financial support but also helps in getting the environment cleaner.
Cash for Cars Kansas City is one of the leading players in buying junk cars in Kansas City and has taken this initiative of becoming more socially responsible as a brand and do their bit in keeping their junkyards clean with no emissions that could harm the environment in any manner.
These parts are super harmful to the environment if dumped in open areas; Cash for Cars in Kansas City gives a chance to do their bit and save the environment from these harmful elements. They recycle these withered parts in their junkyards and try to be as environmentally friendly as possible.
They have taken this stand to also encourage their competitors to follow and implement these eco-friendly alternatives that could make the entire process much safer for the environment.
The organization trains all its employees and helpers to recycle the harmful parts of the old junk cars that are bought, keep the junkyards super clean, and not emitting any harmful chemicals into the environment.
Old cars are a concern for the safety of both the owner and the environment. The emissions cause severe damage to the environment, along with a risk of collapse or failure. Cash for Cars Kansas City claims not only to buy junk cars but also recycle the harmful parts to protect from environmental damage.
About Cash for Cars Kansas City
Cash for Cars Kansas City is one of the best companies in Kansas City that purchase junk cars. They provide 24x7 service.
They take care and buys all kinds of junk cars. Be it an accident-damaged car, flood-damaged car, non-running car or cars that have failed engines, an electrical fail, or gearbox damage, they have you covered from every damage possible.
For further information:
Please contact us at:
Name: Cash for Cars, cash for junk cars (Cash for Cars-Junk Cars)
Address: A+ Auto, 2150 Haskell Ave, Lawrence, KS, 66046, United States
Phone: +1 785-260-6400
Source: Cash for Cars Kansas City