CASA Lake County Announces Marcus Lemonis as 2017 Terri Zenner Award Honoree
Marcus Lemonis, star of CNBC's The Profit and CEO of Camping World, is selected for his passionate commitment to improving the lives of children
Press Release
-
updated: May 8, 2017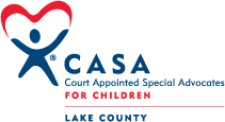 Vernon Hills, IL, May 8, 2017 (Newswire.com) - CASA Lake County today announced Marcus Lemonis as the 2017 Terri Zenner Award Honoree. This annual award given by CASA Lake County recognizes those who have helped children's causes and are leaders in the community. Lemonis is a Lebanese-born American businessman, investor, television personality and philanthropist. He is currently the chairman and CEO of Camping World and Good Sam Enterprises and the star of The Profit, a CNBC reality show about saving small businesses.
"We have met so many dedicated people in the Chicagoland community who have a strong desire to make a difference in the lives of children," said Terri Greenberg, Executive Director, CASA Lake County. "While we considered many worthy individuals, our decision to present the Terri Zenner Award to Marcus Lemonis was ultimately an easy one because he truly stands out with his long-standing and deep commitment to our local community and his passionate dedication to children and youth."
 
Lemonis' altruistic nature started early in life, when he took a strong interest in helping the homeless while in college in Milwaukee. Over the years, his philanthropy continued, with Lemonis contributing both his time and money to organizations working to make the world a better place.
Born in Beirut, Lemonis was adopted in infancy and brought to the U.S. Despite growing up in a loving home with his adopted parents, he understands about the victimization of children, due to issues he experienced during his adolescence. Lemonis knows first-hand how important it is for organizations like CASA to give an important voice to children who aren't able to advocate for themselves.
"I am so honored to accept the 2017 Terri Zenner Award for outstanding service to children and the community," said Lemonis. "I feel privileged to take part in this upcoming evening and in the great work that CASA does to help abused and neglected children within the court system. I hope we can help to put those in need on a new path, and provide hope for a better tomorrow."  
The Award will be presented at CASA Lake County's spring gala, Saturday, May 13, 2017.
About CASA Lake County
CASA Lake County is a nonprofit organization that advocates for the best interests of abused and neglected children within the juvenile court system. Based on the belief that every child is entitled to a safe and permanent home, thoroughly trained CASA volunteers work in collaboration with key agencies, legal counsel and community resources to serve as the child's advocate and represent the child's best interest in juvenile court.
Source: CASA Lake County
---
Categories: Celebrities, Non Profit, Local News, Child Abuse
Tags: @CASALakeCounty, CASA, CASA Lake County, Marcus Lemonis
---