Carry Partners With 3PL Highline Commerce to Enable Same-Day Delivery for the Price of Ground Shipping
Press Release
•
Oct 7, 2022
49 NYC brands reducing delivery times by upwards of 3.5 days and costs by 66%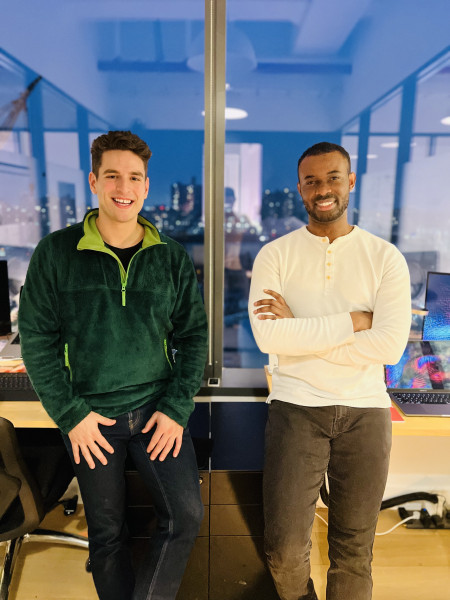 BROOKLYN, N.Y., October 7, 2022 (Newswire.com) - Carry, the innovative same-day-delivery startup, today announces its partnership with hyperlocal 3PL Highline Commerce to provide numerous up-and-coming NYC brands with greatly reduced same-day delivery times and costs. Utilizing its uniquely efficient mobile warehouse approach powered by its proprietary software and API, Carry replaces traditional warehouses with mobile van-based delivery centers called MDCs. In doing so, Carry is able to deliver e-commerce orders for about 1/3 the cost of traditional same-day delivery services.
"This is the next step in logistics," said Carry CEO and co-founder Aaron Walters. "Whereas previous attempts to offer same-day delivery were hampered by high costs and low customer adoption, our system of hyperbatching and mobile sortation is fundamentally more efficient, so we're able to provide the same-day delivery service customers crave at the price point they require."
"Working with Carry is a true win-win-win for our businesses, the customers we serve and the environment as well," said Highline Commerce CEO and co-founder Richard Hurley. "Our shared values of communication, catering to local NYC business and efficiency align perfectly to help local retailers serve their customers faster and at a reduced cost that's also carbon neutral. No other provider can match Carry's MDC approach, nor Highline Commerce's centrally located 3PL warehouse, and it's such great timing as we both expand going into holiday shopping season."
"Tom's Perfect 10 is a granola brand that started in NYC," said Tom Bannister, CEO and founder of Tom's Perfect 10. "By storing our product in the city with Highline Commerce and using Carry for delivery, we're often able to deliver NYC orders the same day they are placed, without needing to be part of a much larger network like Amazon or FreshDirect, and can control more of the customer experience."
"Here at Knickey, we're always looking for ways to lessen our carbon impact, and improve the downstream shipping emissions of our supply chain; which is so often out of our control as a brand," said Cayla O'Connell Davis, CEO of Knickey. "By leveraging Carry's same-day courier service through our boutique fulfillment center in NYC, Highline Commerce, we will be able to reduce the emissions of our largest customer cohort significantly with a geo-localized distribution strategy."
"We are thrilled to partner with Highline Commerce and Carry, to now deliver same-day, carbon-neutral items to NYC customers," said Awet Woldegebriel, Founder of AWET New York. "As a fashion start-up dedicated to offering everyday essentials, this partnership allows us to provide customers with our timeless staples in a New York minute!"
How it works
Throughout the day, Carry's proprietary software and API utilize real-time order ingestion by integrating with multiple e-commerce platforms. Approximately 15% of all Highline Commerce's daily orders are same-day deliveries performed by Carry. Once orders are sorted at the Highline Commerce warehouse located at Industry City, they are picked up by Carry drivers before the 1 p.m. same-day delivery cut-off time. Next, those vans go to strategic locations and form MDCs, a game-changing mobile warehousing technique that converts vans into mobile warehouses. Delivery drivers then meet those multi-van MDCs and take their pre-sorted group of deliveries for their optimized route. Purchases made before the cut-off should arrive by 10 p.m. for same-day delivery and the recipient receives text updates along the way.
About Carry
Carry is an innovative same-day delivery startup providing retailers with the most compelling new fulfillment option: same-day delivery at prices below traditional ground shipping. Co-founded by Jason Ovryn and Aaron Walters, Carry currently services New York City and plans to expand to other major metro areas early in 2023. For more info go to www.carrydelivery.com
About Highline Commerce
Highline Commerce is an NYC-based 3PL, serving 50+ e-commerce brands, specifically catering to startups. By being centrally located in west Brooklyn, Highline is shortening the supply chain and lowering emissions through its preferred proximity to ports, end customers, founders, and manufacturing.
Source: Carry