Carr's Hill Invests in Matthews Brothers Dredging
Press Release
•
Jun 26, 2023
CHP Partners With Management to Support Growth of Leading Marine Infrastructure Services Business; Declan Rushe Joins as CEO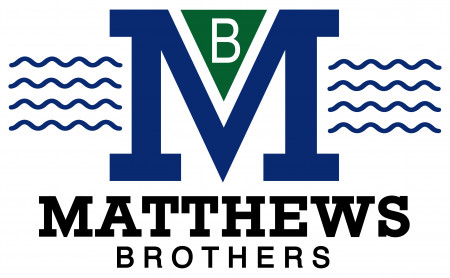 NEW ORLEANS, June 26, 2023 (Newswire.com) - Carr's Hill Capital Partners Management, LP ("CHP"), a New Orleans-based private equity firm, is pleased to announce that it has partnered with Shaw and Tom Matthews, the founders of Matthews Brothers Dredging, LLC ("MBD" or the "Company"), to recapitalize the business and support its continued expansion. MBD is a leading marine infrastructure services business, providing dredging services for private and public blue-chip customers throughout the U.S. Gulf Coast markets.
Founded in 1999, MBD has grown significantly over the past decade by developing a recurring, maintenance-based book of revenue. The Company has developed an innovative approach to mechanical dredging, providing a cost-effective, operationally efficient service to its customer base through high productivity and reliability. With an excellent safety culture and reputation for service, MBD operates along the Gulf Coast, which has the greatest number and highest density of ports connected to inland U.S. waterways. Infrastructure spending for waterway expansion and new ports further complements the Company's recurring maintenance services.
"Joining forces with Shaw and Tom to advance the outstanding organization they've built is incredibly exciting for us," said H. David de Laureal, Managing Partner of CHP. "We were immediately impressed with the operational efficiency, proven safety culture, and overall reputation as a trusted partner of MBD and look forward to growing the business in partnership with management."
In conjunction with the acquisition, MBD has appointed Declan Rushe as MBD's Chief Executive Officer, effective immediately. Mr. Rushe has over 30 years of industry experience and has played critical roles in growing the value of various industrial companies under his leadership. Most recently, Mr. Rushe was the President of Team Solutions and QualSpec Group.
"Declan and the team at Carr's Hill are the perfect partners to help lead MBD as it rapidly grows to the next level," said Shaw Matthews. "Their vision and culture align with MBD, and they bring an impressive track record and expertise in the industrials sector as we continue expanding MBD's services to more customers throughout the Gulf Coast."
"Declan continues to be a critical member of CHP's Executive Advisory Board and will play an essential role in the growth and success of MBD," said H. David de Laureal. "We're fortunate to have him onboard."
McGuireWoods LLP and Fishman Haygood LLP served as legal counsel for CHP.
About Matthews Brothers Dredging, LLC
Matthews Brothers is a leading, service-oriented marine infrastructure business, providing dredging expertise throughout the U.S. Gulf Coast markets. Based in Pass Christian, MS, MBD supports capital and recurring maintenance projects for a large and expanding list of public and private blue-chip customers. For more information, visit www.matthewsbrothersinc.net.
About Carr's Hill Partners
Carr's Hill Partners is a lower middle-market private equity firm that provides capital and expertise to family & founder-owned companies in the Industrials & Business Services sectors. Based in New Orleans, CHP invests throughout North America, focusing on the Southern United States. The firm's operating expertise, institutional capabilities, and network of executives provide management partners with a foundation for exceptional growth. For more information, visit www.carrshillpartners.com.
Source: Carr's Hill Partners