Carr, Riggs & Ingram Capital Advisors, LLC Launches 'SellAbility: Essential Elements of Selling Your Business'
Press Release
•
updated: Mar 2, 2021
A Podcast Designed to Discuss the Ins and Outs of Positioning a Business to Sell for Maximum Value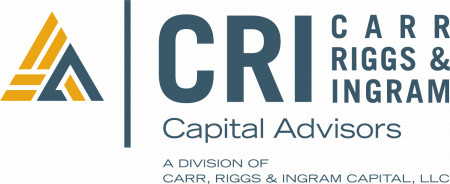 MONTGOMERY, Ala., March 2, 2021 (Newswire.com) - Carr, Riggs & Ingram Capital Advisors (CRI Capital Advisors) has launched a new podcast series focused on providing listeners with insight and practical conversations regarding the mergers and acquisitions (M&A) process. This new medium serves as the latest content offering produced directly by CRI Capital Advisors.
The first episode, "CRI Capital Advisors Overview," features an open discussion between partner and Managing Director Joel Sikes and partners Paul Evans and Brandon Maddox. In this episode, Joel, Paul, and Brandon discuss the roles they each play throughout the M&A process and offer insight on how to prepare to sell to a business, what options are available, and what a typical deal structure may look like.
"The CRI Capital Advisors team is very pleased to launch the SellAbility podcast," said Partner and Managing Director Joel Sikes. "It is the ideal platform to share practical conversations and meaningful insights on extremely important topics, in a more relaxed and 'not-so-stuffy' format."
Each 10- to 20-minute episode is free to listen to and filled with industry knowledge from key players on the CRI Capital Advisors team. Each episode will take an educational look at various aspects of the M&A process, including how much a company may really be worth and how long it may take to sell in the current market.
The first two episodes are available now on iTunes, Google Play, Spotify, and Amazon Music. Listeners can also follow along with their Alexa smart speaker, as well as on the CRI Capital Advisors website and social media channels. For more information on the series or to listen to an episode, visit CRIadv.com or the SellAbility: Essential Elements of Selling Your Business page. Subscribe via your favorite platform to receive the latest SellAbility podcast episodes and information related to the series.
About Carr, Riggs and Ingram Capital Advisors, LLC
CRI Capital Advisors, LLC is a merger and acquisitions-focused investment banking firm providing solutions to lower-middle market companies. Clients of the firm typically generate between $10 million and $200 million in annual sales with valuations ranging from $5 million to $150 million. The firm has experience across a broad range of industries including manufacturing, healthcare, business services, energy services, and many others. The firm is a registered Broker Dealer with the Securities Exchange Commission and a member of FINRA and SIPC. Additional information is available on the firm's website, www.criadv.com
CRI Capital Advisors, LLC is an affiliated firm of Carr, Riggs & Ingram, LLC; a top 25 CPA firm in the country with more than 60 offices and more than 1,900 professionals across the Southeastern and Southwestern United States.
Media Contact
Paul Evans, Vice President
334-328-0988
paul@criadv.com
Source: Carr, Riggs & Ingram Capital Advisors, LLC