Care Finders on the Move With Two More Acquisitions
Press Release
-
May 16, 2016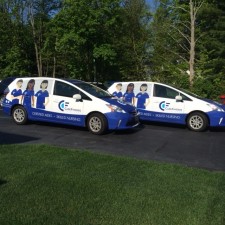 Hackensack, New Jersey, May 16, 2016 (Newswire.com) - Care Finders Total Care, one of the leading home health care companies in New Jersey announced today that it had completed two additional acquisitions, bringing the total number of acquisitions that the Company has completed to ten (10) in the last twenty four (24) months. Care Finders purchased Emerald Health Care Services, based in Wayne, NJ, with a focus on private duty and pediatric skilled nursing, and Family First Home Care, a private duty agency based in Morris Plains, NJ.  Robert Petroro, former owner of Family First, joins Care Finders as Executive Director, Private Duty Division. With the addition of the Morris Plains location, Care Finders now has nine (9) locations throughout the state of New Jersey.
"The completion of these transactions provides Care Finders with a great platform for growth in the private duty home care sector and creates a strong initial presence for the Company in Morris county," said Kevin Rogers, Chief Executive Officer of Care Finders. "Both acquisitions represent Care Finders' continued commitment to providing exceptional quality home healthcare services to clients of all ages and need, throughout New Jersey. We are continuing to grow our private duty services with these two well-respected home care providers that have outstanding reputations in their communities. We are excited to have the Emerald and Family First teams join our Company. These transactions are consistent with our strategy to expand and diversify our revenue streams through acquisitions, as well as organic growth, and are representative of the opportunities in our pipeline of potential transactions."
"I am honored to be part of Care Finders' management team. It is a privilege to be part of an organization that is committed to providing total care services, through a well trained care team that is focused on improving home care to those who wish to remain in their homes with comfort, confidence and dignity." said Petroro. "We are an organization led by a purpose – to make a positive, meaningful impact that matters to everyone that Care Finders touches. I will do my best to serve our patients and employees by helping to enable them to fulfill their passion to make a difference."
About Care Finders Total Care, LLC
Care Finders, LLC is one of the leading in-home care agencies in New Jersey providing home healthcare services to over 3700 patients throughout the state from 9 offices.  Care Finders was founded in 1995 and is licensed and accredited by the Commission on Accreditation on Home Care (CAHC). It employs over 3000 Certified Home Health Aides and over 40 Registered Nurses and LPNs. For more information, visit www.carefinders.org, or contact Linda Mintz, Co-Chairman at 201-342-5122.
Source: Care Finders Total Care
Share:
---
Categories: Healthcare, Mergers and Acquisitions, Elder Care
Tags: Completed 10 Acquisitions, Fastest Growing in NJ, Home Health Care, Private Duty Home Care Services
---