CarClicks Inventory Marketing Delivers More Dealer Website Shoppers and Better Performing Traffic Compared to Google Search Campaigns
Press Release
-
updated: Mar 3, 2021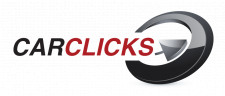 CHICAGO, March 3, 2021 (Newswire.com) - As Google (Alphabet) stock soared to over $2,000 a share, CarClicks Inventory Marketing, the #1 inventory marketing solution in the automotive industry, announced today that it sends five times or more inventory shoppers to dealership websites, compared to pay-per-click campaigns. Internal data indicates the cost per auto shopper is dramatically less than online pay-per-click traffic. 
"To sell vehicles, dealers need to get as many serious, highly-engaged auto shoppers to their website as possible," said Tony French, President of CarClicks Marketing. "Dealers have started to realize that paying Google for expensive keyword clicks doesn't materialize in vehicle sales. With the CarClicks platform and technology, dealers can get higher quality traffic to their website, and much more of it for less budget."
The CarClicks platform leverages shopper data and technology to manage multiple traffic campaigns simultaneously, while continuing to optimize those campaigns for optimal performance. The goal is to promote inventory to the right shopper, at the right time and drive that consumer to the inventory pages of the dealership website. 
CarClicks is the only inventory focused ad-tech solution for automotive dealers. The marketing platform uses a proprietary people-based identity graph to drive greater intelligence about consumer habits, demographics and automotive buying intentions. A real-time geo-specific in-market audience is built across all devices (cluster IDs into individual level connections between desktops, smartphones, tablets, and smartTVs/OTT) that is unique for every client. The CarClicks Marketing Platform activates those audiences across a multitude of marketing channels to deliver fresher, more relevant and addressable audiences for their dealer clients. 
"Our technology and optimization process are the keys to reducing shopper acquisition costs for our dealership clients," continued French. "Dealers that understand how pay-per-click advertising works, realize inventory keywords like "Ford F-150" and "Chevy Equinox" cost more than $10 per click. When you're bidding on keywords, you are not only bidding against other car dealers, but you are bidding against the budgets of companies like Cars.com, Autotrader.com and CarGurus.com who want to buy the traffic and sell it back to you through their subscription services." 
Internal data further indicates getting a shopper to a vehicle detail page from a pay-per-click campaign can cost anywhere from $5 to $10 or more, depending on the management of the campaigns. The CarClicks Inventory Marketing Platform can deliver up to 10 times more shoppers to dealership inventory pages for the same cost. Click here to learn more.  
Visit CarClicksMarketing.com to learn more about how CarClicks can help you sell more cars and reduce your advertising costs. 
About CarClicks Marketing
CarClicks is the #1 inventory marketing product in the automotive industry, connecting shoppers to vehicles since 2012. CarClicks is a product built and managed by Automotive Internet Media, Inc., headquartered in Chicago.  CarClicks delivers personalized digital inventory ads to serious, highly-engaged auto shoppers based on deep knowledge of their shopping behaviors and intent. We use exclusive auto shopper data to target and measure, technology platforms to deliver ads, and services to execute.
Source: CarClicks Marketing
Share:
---
Categories: Automotive
Tags: auto shopper ads, automotive marketing, car dealer inventory marketing, pay per click advertising
---