Captify Health Names New CEO
Healthcare Strategist Nicole Bradberry Selected to Lead Gastroenterology Services Company
Press Release
-
Sep 13, 2016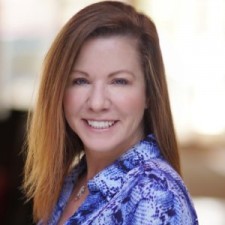 LENEXA, Kan., September 13, 2016 (Newswire.com) - Captify Health™, a company leading the transformation of gastroenterology care with technology-enabled services for physician practices, health plans and health systems, announced today that Nicole Bradberry has been selected as the company's next Chief Executive Officer. Bradberry joins Captify from Citra Health Solutions, the accountable care enablement company she founded and served as President and Board Member. She currently also leads the Florida Association of ACOs as Founder and CEO. 
Captify was originally founded in 2010 as a patient engagement and colon prep fulfillment company focused on driving practice efficiency, reduction of no-shows and patient education.  In the past six years, Captify has seen impressive growth and now serves nearly one million patients annually through a customer base of over 500 gastroenterology physicians.
"As healthcare models quickly change from Fee-For-Service to Value-Based, we recognized that our physician customers would require specific services and solutions that enable a seamless shift with no loss in revenue or quality of care delivery," said Tom Sanders, Captify Founder and President. "In order to expand Captify's services and solutions in this rapidly changing environment, I knew we needed to bring in an expert like Nicole."
Bradberry is a well-known industry veteran who brings more than 20 years of innovative healthcare experience to Captify. She has an extensive track record of building transformative business models that increase revenue, decrease cost, elevate productivity, while improving patient access, clinical quality and the overall patient experience.  Under Bradberry's leadership, Captify is expected to become the premier provider of innovative solutions for gastroenterology providers as they navigate the shift to risk-taking payment models.
"I'm excited to be joining Captify at such a transformative time for the industry and company," said Bradberry. "Physicians see things like MIPS as intimidating changes that they aren't ready for, and are looking for turn-key solutions that integrate seamlessly into their normal practice operations. I am looking forward to working alongside the talented Captify team to enhance our offerings and enter our next phase of growth as we strive to be a true out-source service extender to the physician practice."
Bradberry will have the ability to leverage her experience leading innovative healthcare organizations, from early stage innovators to established Fortune 50 organizations, to position Captify as the market leader for delivering value-based health solutions in the gastroenterology space.  Her strong operations and technology background will be crucial to Captify's future growth in the transforming world of value-based care. Without having to invest in complete practice transformation, Captify helps customers drive revenue, regardless of payment model with a turn-key solution that simplifies the physician's life and results in happier and healthier patients.
Prior to Captify, Nicole founded Citra Health Solutions, a company built to help physicians succeed under value-based and accountable care models. Prior to Citra, Nicole was a founding executive and CIO of Rise Health, a population health technology company. Before her role at Rise Health, Nicole served in leadership positions at UnitedHealth Group and Cigna Healthcare. Nicole serves as the CEO and Chairman of the Board of the Florida Association of ACOs, is on the Board of Diabetes America and has advised growing healthcare companies through Zinnia Health.
 About Captify Health
Captify Health improves the value of gastroenterology care with technology-enabled services for physician practices, health plans and health systems.  We support our clients as they extend evidence-based care and effective cost management across managed populations to drive better outcomes in gastroenterology care. To learn more, visit www.captifyhealth.com.
 Contact
Kristi Stovall
kstovall@captifyhealth.com
312.498.4078
Source: Captify Health
Share:
---
Categories: Healthcare
Tags: gastroenterology, Healthcare, value-based care
---