Canovia LLC Launches Premier CBD E-Commerce and Dropship Platform
Press Release
•
updated: Apr 28, 2021
New site offers turnkey business solutions in the growing CBD marketplace, including manufacturing, branding, white labeling, marketing, and shipping — no inventory required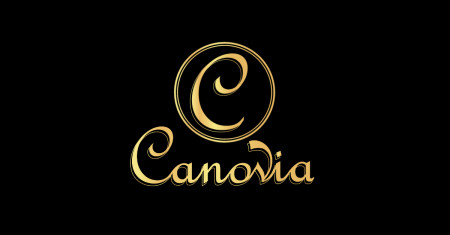 PHOENIX, April 28, 2021 (Newswire.com) - Canovia LLC announces the launch of canoviallc.com, an all-in-one platform to help CBD business owners, and potential new CBD Business Owners, develop their brands and grow their revenues.
Founded in 2017 to provide the wholesale hemp industry with top-quality products and exceptional service, Canovia LLC's new platform helps position the company as a market leader with its turnkey solutions for online CBD businesses.
Canovia's customers benefit from the company's expertise and experience in branding, product manufacturing, white labeling, website design, payment processing, order fulfillment, and dropshipping. Best of all, there is no need to stock or maintain costly inventory — Canovia takes care of it.
"With the massive impact that dropshipping has had on the CBD market, we wanted to provide an all-in-one business suite for our customers," Canovia Executive VP Jonathan Ranier said. "Canovia offers the ability for our clients to create their own brand without the constraints of a large inventory buy-in and warehousing product. This allows our customers to focus solely on selling their own branded products without the worry of inventory management, maintenance, or fulfillment."
Canovia also provides unparalleled marketing solutions, including reputation building and management, SEO content writing, press releases, and backlinks. Canovia's robust affiliate program drives traffic and revenue to its customers' web stores, and its built-in analytics help support brand expansion through social media. Vertical integration at Canovia incorporates everything from product R&D to raw material production to in-house tech support, all to the advantage of its customers.
"We handle all the heavy lifting," Ranier said, "so our customers can focus on selling their products and growing their business."
ABOUT CANOVIA LLC
Founded in 2017, Canovia LLC opens access into the growing hemp and CBD marketplace by offering complete turnkey e-commerce solutions for CBD businesses. In 2020 it launched canoviallc.com, an all-in-one platform that provides dropshipping, marketing, labeling, manufacturing, analytics, and more for clients throughout the CBD industry. Canovia is a small, independently owned business run by those with a passion to help others succeed and thrive while promoting the all-natural benefits of hemp. For more information, visit canoviallc.com.
Media Contact:
Shelby Hendricks
Source: Canovia LLC