CANOVATE Group Returns From Parcel+Post Expo 2022 in Frankfurt With Million Dollar Deal
Press Release
•
Dec 13, 2022
CANOVATE owes its position as one of the leading companies in its field to the company's world-leading R&D and innovation-oriented studies.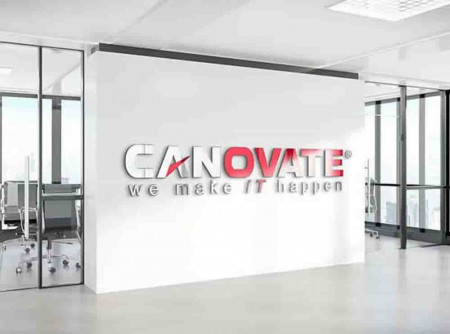 ISTANBUL, December 13, 2022 (Newswire.com) - Turkey's advanced technology company, CANOVATE Group, is one of the world's leading R&D and innovation-oriented companies. CANOVATE Group General Manager Gün Evren Gören, Engineering and Technology Director Tolga Sugetiren, R&D Consultant Tugay Osmanoğlu and Technical Product Manager Cemil Şanlı have given extensive information to the companies that visited their stands and returned from the fair with million-dollar agreements.
The CANOVATE Group, which offers solutions by producing new technologies, was established in Kadıköy in 1979 as an Electro and Electronics Collective Company. Its foundations were laid with low capital and big foresight. CANOVATE Group, whose foundations were laid in a small R&D workshop, has been developing and producing firsts in the world with its innovative perspective and the importance it attaches to research and development since the day it was founded. Electro and Electronics Collective Company has developed Digital Cos Fi for the first time in the world.
Technological advances always take place with an innovative perspective and steps that reshape the future. The transfer and storage of data at the center of these steps forward are important touchstones. The CANOVATE Group of companies is among the top 10 brands in the world for informatics, telecommunication, energy systems, the defense industry, and advanced touchstones companies. It is a group of six separate companies providing services in all areas of technology: CANOVATE Electronics, CoolAer, ParcelA, CANOVATE Ballistic Systems, CANOVATE Advanced Technology, and CANOVATE Real Estate and Development.
CANOVATE Group established its brand in 2002, CANOVATE Electronics, to analyze the requirements of the era in the best way and to carry out designs and productions that can take data transfer and storage one step further. It started to develop 19" Network and Server Rack cabinets. CANOVATE Electronics' products duly perform the duty of transferring and storage of data with its brand. It offers solutions for Data Centers, Fiber Optic Infrastructure, Structured Cabling, and Racks & Cabinets, with its production facilities in Cekmekoy, Istanbul, in a closed area of 30 thousand square meters. It makes CANOVATE ODF (Fiber Optic Distribution Cabinets), Micro DC, Mini DC, Maxi DC, Mobile Data Center solutions and cooling systems, UPS, PDU, EMS, etc. with a wide range of products & important components.
Exporting 60% of its production to 95 countries, CANOVATE Group, as a 100% Turkish company established with the spirit of innovation, is among the top 10 global companies worldwide with its technology and products portfolio. Continuing to allocate an average of 1.5 million dollars each year to R&D, it maintains steady development in its innovations.
Source: CANOVATE