CannaGuard Security Announces Franchising Opportunities Across the United States With International Opportunities to Follow
CannaGuard to adjust business model and roll out Authorized dealer network to support nationwide expansion
Press Release
-
updated: Jul 13, 2018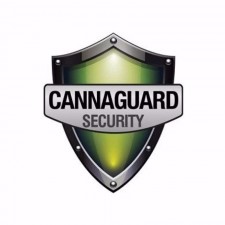 BEAVERTON, Ore., July 13, 2018 (Newswire.com) - CannaGuard Security is excited to announce that it is now offering franchising opportunities across the U.S. with international opportunities to follow. The company currently services the legal cannabis industry by providing overly compliant security systems for licensed growers and retailers in the medical and recreational/adult-use markets. Through a strategic partnership with Cannabis Security they can now expand to meet the needs of a flourishing industry. 
CannaGuard Security is adapting their current business model from being an integrator, to instead franchising SOP's (Standard Operating Procedures), industry knowledge and brand recognition to security integrators all over the country. They strongly believe this will help ensure the consistency of service both remotely and on-site no matter where their customers are located. Working in tandem with local providers to ensure that customers are fully adapted to the ever-changing regulatory landscape will remove fear of unknown adherence to compliance regulations.
"This has been a model we have been working on for quite some time. With the continued national and international expansion of regulated cannabis, it's clear that in order to continue to provide the highest level of service, it's time we move forward with this new model and bring on dealers all over the country. This will allow us to best share our experience and expertise not only for the licensee's sake, but also to support security integrators everywhere! I could not be more excited about the expansion of the brand, it's been a long time coming" – Noah Stokes, CEO of CannaGuard Security
Cannabis Security comes into this partnership as a long-standing industry leader in electronic security and digital video solutions. Their blend of expertise in technology, installation, and after-sales services makes them masters of cannabis facility security and compliance.
CannaGuard strongly believes that concentrated compliance efforts are incredibly important in the cannabis industry as it continues to flourish across the nation. Because marijuana remains illegal at the federal level and is subject to stringent regulatory requirements, compliance efforts are critical for cannabis-related businesses. Their mission is to help facilitate strong relationships between licensees and regulators, ensuring that only the highest compliance standards are met.
"Noah and I have worked together for years now and have a great relationship even as competitors here in the northwest. So now to get the opportunity to join forces and combine our resources to provide superior service and knowledge to their customers is very exciting! We look forward to carrying on the stellar reputation CannaGuard has established and believe together we can only make things better!" – Skip Jones, Co-Owner of Cannabis Security/Pixel Security
Over the next 60-90 days, current CannaGuard clients will receive updated contact information and program details to connect them with their new local service provider. Several of the existing and long-time staff of CannaGuard have been transitioned to Cannabis Security to ensure there is no interruption in service or adherence to compliance. 
For support or assistance, please contact support@cannaguard.com.
Media Contact
Krista Bryant
Executive Assistant | CannaGuard
503.828.3792 | krista@cannaguard.com
About CannaGuard Security  
CannaGuard Security is a cannabis security company based in Portland, Oregon. We specialize in engineering custom security systems specifically for businesses in the legal cannabis industry. Current clients reside mostly in Oregon, Washington and California and growing as states come online. CannaGuard has worked with over 4600 licensees nationwide and has completed over 450 installations, mostly in the highly regulated states of Oregon and Washington.
Whether a grow, dispensary or retail space, the CannaGuard team works to ensure all federal, state and local laws and regulations are met in facilities catering to the medical and recreational use of marijuana. Our mission is to ensure our clients grows, MMJ dispensaries and retail stores are compliant and pass their first inspection in every state.
Learn more at cannaguardsecurity.com.
About Cannabis Security   
Cannabis Security is a locally owned and operated, technology company providing solutions for the cannabis industry.
We are committed to providing high-quality IP Video System Solutions, Access Control Systems & Intrusion/Panic Alarm Systems. We design our high-value system solutions to exceed expectations and meet the stringent industry regulatory requirements. We aim to deliver solutions that are high-quality, scalable, flexible, and easy-to-manage systems. We strive to forge lasting partnerships with our valued clients.
Learn more at cannabissecurity.com
Source: CannaGuard Security
---
Categories: Business Security, Cannabis
Tags: cannabis, cannabiscalifornia, cannabisoregon, cannabissecurity, cannaguard, hardcar, legalmarijuana, medicalcannabis, medicalmarijuana
---