Cancer Treatment Center Welcomes NWA's First Oncology-Focused Genetic Counselor
Press Release
•
updated: Jul 6, 2017
Highlands Oncology Group Welcomes Genetic Counselor and Genetic Services Coordinator, Who Will See Patients at the Center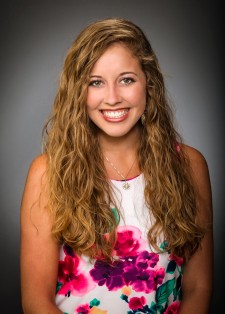 ROGERS, Ark., July 6, 2017 (Newswire.com) - Highlands Oncology Group, Northwest Arkansas' leading cancer treatment provider, will host Courtney M. Cook, MS, LCGC, an oncology genetic counselor and genetic services coordinator at their facility; she is the first oncology-dedicated board certified genetic counselor in Northwest Arkansas. Cook will see patients at the center and will serve as a resource to healthcare providers in the community.
The Arkansas Breast Cancer Specialists (ABCS) and The Cancer Challenge of NWA were both instrumental in bringing Cook to NWA.
The ABCS is an accredited, multidisciplinary group of physicians in Northwest Arkansas who specialize in the diagnosis and treatment of breast cancer. These physicians have been working together and coordinating the care of breast cancer patients since 1998.
Since 1993, The Cancer Challenge has invested over $11 million in the Northwest Arkansas community to provide direct patient services for cancer survivors.
Genetic counselors are trained in medical genetics, counseling, and education in order to provide services to high-risk patients and help them understand their inherited cancer risks. Hereditary cancer risks may be passed from parent to child. Genetic counselors explain available genetic tests and offer information about cancer screening, prevention and treatment options and provide support, according to the American Society of Clinical Oncologists (ASCO).
Genetic counseling can help families make informed decisions about genetic testing for BRCA1/BRCA2 and other inherited mutations, according to the Centers for Disease Control and Prevention (CDC). A genetic counselor or other health care provider with specialty training in cancer genetics can provide genetic counseling.
Cook previously worked as the oncology genetic counselor at the University of Tennessee in Knoxville, where she helped create an oncology dedicated genetic counseling division.
Cook is supported by Oncology Supportive Services, a nonprofit, which assists many cancer treatment advancing programs including: the NWA Lung Cancer Screening Program, the Buddy Project and the breast cancer program.
In 2017, there will be an estimated 1,688,780 new cancer cases diagnosed and 600,920 cancer deaths in the United States, according to the American Cancer Society. As the leading cancer treatment and research facility in Northwest Arkansas, Highlands Oncology Group is dedicated to the advancement of cancer treatment and to providing patients with the best possible care and results.
###
Highlands Oncology Group is a state-of-the-art facility, with a world-class team of specialists, that is committed to providing premier cancer treatment and to enhancing the quality of life of patients and their loved ones. Highlands Oncology group provides this in a friendly, comfortable environment conveniently located in Northwest Arkansas. Highlands offers the latest technology of diagnostic imaging and radiation therapies, on-site labs, a pharmacy and an infusion center. They also offer access to clinical trials, multidisciplinary clinics and support groups. Highlands Oncology Group is helping patients win the battle against cancer, every day.
For more information, visit www.HighlandsOncologyGroup.com.
Source: Highlands Oncology Group