Cancer Patient Advocate Leaves a Remarkable Legacy
AARST Mourns the Loss of Matt Ellefson
Press Release
-
updated: Dec 5, 2018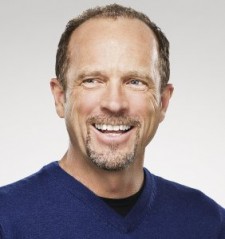 Matt Ellefson, a never-smoker was living a very active and healthy lifestyle. In the midst of a successful business career and a happy family, he was diagnosed with lung cancer at age 47. As a passionate advocate for cancer patients, he founded SURVIVEiT®, "the world's first and only non-profit cancer care rating resource."
 
Radon is the no. 1 leading cause of lung cancer among non-smokers and is responsible for about 21,000 lung cancer deaths every year. It is an odorless, colorless, tasteless toxic gas that is naturally emitted from soil and gets trapped in buildings, exposing people to its carcinogenic properties.
 
Members of the American Association of Radon Scientists and Technologists work to reduce occurrences of radon-induced lung cancer through education, public policy initiatives, research, detection and mitigation.
SIOUX FALLS, S.D., December 5, 2018 (Newswire.com) - The American Association of Radon Scientists and Technologists is saddened to learn of the death of Matt Ellefson, a radon-induced lung cancer patient who succumbed to his cancer on Nov. 29, 2018. Matt was a passionate advocate for cancer patients and a charismatic speaker who shared his story to educate audiences about the harmful effects of radon. Founder of SURVIVEiT®, a non-profit cancer care rating resource, Matt leaves a legacy of hope for people battling cancer.
Matt leaned heavily on his faith and family to find strength as he worked nationally to encourage those struggling with cancer. A Celebration of Life service was held Dec. 3, 2018, in Sioux Falls, South Dakota. Statements from his obituary beautifully describe his character and philosophy: 
"Matt Ellefson was the epitome of what it means to live a purpose-driven life. His work, words, and living example have impacted thousands of people across the world."
"Matt believed that the best way to get through your worst of times is to help someone else get through theirs. And he lived that every single day." 
Scheduled as a keynote speaker for the 2018 AARST International Radon Symposium™ and Trade Show, Ellefson had to cancel due to failing health. As someone who lived life to inspire others, his voice and his presence will be truly missed. His dedication will continue to encourage and drive AARST to persevere, working tirelessly in achieving our goals of reducing radon-induced lung cancer deaths. 
AARST is a non-profit organization of Radon Professionals Saving Lives. AARST members work together to increase public awareness and grow their businesses, detecting, researching, mitigating and managing initiatives to lower radon-induced lung cancer.
Source: American Association of Radon Scientists and Technologists
Share:
---
Categories: Cancer/Oncology
Tags: AARST, cancer advocate, clean air, lung cancer, Matt Ellefson, radon, radon testing, radon-induced lung cancer, toxic air
---