Canadian Startup Makes Major Breakthrough in Its Mission to Create the Next Generation of AI
Press Release
•
Feb 14, 2023
Solid State of Mind's new approach to Artificial General Intelligence is expected to create new product and market opportunities for industries that can benefit from a truly autonomous AI.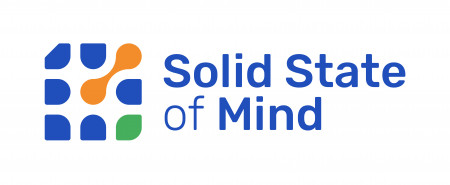 MONTREAL, February 14, 2023 (Newswire.com) - Solid State of Mind (SSoM), a new Canadian startup based in Montréal, made a major breakthrough towards its objective to create Artificial General Intelligence (AGI) after a successful proof of concept that was completed earlier this year. Its new AGI is expected to revolutionize all industries that can benefit from a highly autonomous artificial workforce.
"Imagine having autonomous mobile robots doing surveillance rounds, inspecting infrastructures, or helping on risky search and rescue missions," shares Maxime Julien, SSoM CEO and Founder. "With the growing labor shortage, this additional help is not only desirable but soon to be essential."
Moving away from narrow applications and towards AGI
To date, the tech industry has spent billions of dollars and numerous years of research on deep learning AI, a type of machine learning that achieves great results in very narrow applications but lacks adaptability and autonomy.
Solid State of Mind introduces Deep MeaningTM, a new AI approach generating foundational knowledge that generalizes across any environment.
"The easiest way to explain how game-changing this is: with deep learning AI, if a robot has been taught to grab apples but needs instead to grab cans, you would need to retrain it almost from scratch. It is very expensive and very time-consuming," explains Etienne Dumesnil, SSoM CSO and Co-Founder. "In stark contrast, our Deep MeaningTM AI technology adapts very quickly to such superficial changes, more like a human would."
In its latest proof of concept, a reinforcement learning scenario where a rover is searching for targets in a first-person 3D environment, Solid State of Mind's new AI demonstrated ground-breaking autonomy in the face of changing environments, outperforming state-of-the-art AI by a landslide. Overall, Solid State of Mind's AI adapted to new environments using 10,000x less trials and 100,000x less energy than state-of-the-art AI. These results were vetted by government agencies that partly funded the development effort.
What does this mean for the future of AI?
The team at Solid State of Mind, comprised of experts in engineering, robotics, computer science, neuroscience and cognitive psychology, believes this can help industries of all aspects of life, in addition to the tech industry.
For example, video game difficulty levels can evolve based on the players' skills and performance; they can help teachers assess and understand the knowledge gap of their students, and the Medtech industry can benefit from autonomous wearable devices which can target, understand, flag and help fix deviations from healthy patterns. These are just a few possible scenarios.
What's next for the company?
Solid State of Mind is in the process of completing the project with funding from Sustainable Development Technology Canada, an independent federal foundation that funds Canadian small and medium-sized enterprises (SMEs) advancing innovative technologies that have the potential to demonstrate significant environmental and economic benefits to Canada.
The company currently has five patents at different stages and is currently seeking a SEED investment to accelerate research, development and productization, to engage customers for initial deployments of its technology, and to secure more IP.
ABOUT SOLID STATE OF MIND
Founded in 2020, Solid State of Mind is at the forefront of the next big revolution in AI. Its interdisciplinary team, composed of experts in cognitive psychology, neuroscience, engineering, physics, and robotics, delivers an artificial general intelligence technology that allows systems to adapt in real time to changing environments. Its AI solutions work at low power and independently of the cloud. For further information: https://solidstateofmind.com/
Source: Solid State of Mind