Callyssee Cosmetics Introduces New Chocolatey Peel-Off Mask
Press Release
-
updated: Sep 14, 2018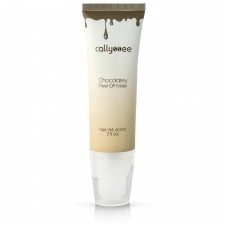 MIAMI BEACH, Fla., September 14, 2018 (Newswire.com) - ​The new caffeinated and chocolatey facial peel off mask by Callyssee Cosmetics has just hit the market. The caffeinated beauty products retailer has been working on new formulations that are guaranteed to get your skin glowing and addicted to Callyssee.  
The new Chocolatey Peel Off Mask has been formulated to smell like rich chocolate and to deep clean without damaging even the most sensitive skin. Callyssee's new Chocolatey Peel Off Mask uses ingredients such as: 
Illite – A highly absorbent clay with a detoxifying and decongesting effect 
Coffea Arabica (Organic Green Coffee) seed extract – This is Callyssee's rock star ingredient. These green coffee beans are rich in antioxidants that reduce the damaging effects of free radicals on your skin. 
Glycerin – Glycerin is used to treat many oily skin conditions like acne, wrinkles, and fine lines. It is an emollient that will leave your skin soft and supple to the touch. 
Algin (Brown Algae) – Derived from the sodium carbonate extracts of brown seaweed and natural acids, this gelatinous substance serves as natural gel base and thickener for formulations. Due to its rich consistency and makeup, it also has a moisture-preserving effect on the skin. 
"What's unique about this peel off mask, aside from its formula which smells delicious, is that it includes an innovative and flexible built-in spatula tip for an easy and no-mess application," says Hilit Cohen, VP of Brand Development & Marketing for Callyssee Cosmetics.  
Peel off masks are rapidly becoming the newest trend to take over the beauty industry. With so many benefits to using peel-off masks, there's no valid reason to not use one at least once per week.  
The beautifying benefits of peel off masks include their ability to gently remove the top layer of skin to slough away dead skin cells. Another benefit is these masks' ability to reduce pore size, reveal firmer skin, and brighten your complexion, making the skin look healthier and more youthful in record time. 
To read Callyssee Cosmetics News, head to https://callyssee.com/blogs/news  
Follow Callyssee Cosmetics on Facebook | Instagram | Twitter | YouTube 
About Callyssee Cosmetics: The Callyssee skincare line contains products brimming with essential oils, wrinkle-fighters, and skin-soothers. Our rock star ingredient, Coffea Arabica (Organic green coffee) extract, can be found in every product. 
Eddie Rodriguez  
Callyssee Cosmetics   
305-627-9370    
eddie@Callyssee.com
Source: Callyssee Cosmetics
---
Categories: Beauty and Personal Care
Tags: Callyssee Cosmetics, Peel Off Mask, Skincare
---