C.E. Hutton Announces Award-Winning Actor and Writer Thaïs Francis to Join the Firm's Team
C.E. Hutton announces award-winning actor and writer Thaïs Francis to join the business consulting firm based in Denver. Her expertise in the cannabis industry and passion to reach millennial minorities makes her a driving force for the company.
Press Release
-
updated: Jun 12, 2018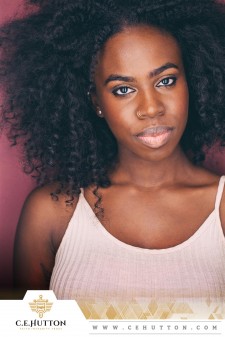 Denver, CO, June 12, 2018 (Newswire.com) - The Cannabis industry is on the rise, and the effects of the boom are being felt as cannabis becomes more accessible and normalized in society. Investors, entrepreneurs and government officials (among many others) are planting their feet in this soil to grow businesses and revenue. The cannabis industry, however, does not always allow for certain demographics to reap the financial benefits. This is where the award-winning actor/writer and creator Thaïs Francis steps in.
Thaïs' understanding of the misrepresentation of cannabis, background in finance and investor relations, and skills as a storyteller allows her to merge her creativity and passion to reach millennial minorities. She will be lending her expertise to C.E. Hutton as a freelance Content Creator/Strategist consultant to research, write, and visually present information to her targeted demographic. Inclusivity and generational wealth are important to her, and she wants to use her knowledge to inform underrepresented individuals of how they too can prosper in the legal cannabis industry.
Thaïs is a graduate of the Tisch School of the Arts at NYU where she studied drama. Upon graduating from NYU, she realized that life as an actor in New York City would be financially challenging, so she decided to create a financial portfolio. She taught herself about the stock market and invested in the medicinal and biotech fields as well as foreign sectors. Her experience in the stock market taught her a lot about finance, as well as her job in investor relations.  A creator and artist first, Thaïs wrote, acted, danced and produced in New York, in tandem to working and investing.
During this time, she continued producing her original stage play OUTCRY which she wrote as a senior at NYU. OUTCRY is a play that deals with the deaths of black men in America and the women who must continue to live in the aftermaths. The play has been performed before thousands and used in colleges and high schools to facilitate conversations on race in America. This play is in line with her desire to merge art with current affairs to uplift her community and break the chains of oppression.
In addition to OUTCRY, she wrote, co-produced and starred in a film, Late Expectations that deals with representing people of color within the LGBTQ community. She went on to screen the film at a plethora of festivals, and also win the "Discover Award" from ESSENCE Black Women in Hollywood. She believes in telling stories of minorities, employing them to tell said stories, and inspiring others to see a reflection of themselves on visual mediums. In order to create this film, she accrued help and funding from others, but also used money from her investments. Using her investments to help create the film, inspired Thaïs to inform others of how they too can make intelligent financial decisions to support themselves in the long run.
It is with this expertise, passion, and determination that she comes to C.E. Hutton. Working with this team allows her to lend her skills in a way that is fulfilling and impactful for a demographic she is passionate about helping. She will use her research skills to create targeted content, and her creative talents to translate that knowledge into visual mediums. These scripts will be produced and distributed online for C.E. Hutton to further their mission of financially empowering the masses, with a focus on minority businesses.
For media or press inquiries, please contact media relations liaison Dana Blickensderfer at dana@cehutton.com
About C. E. Hutton LLC
Founded in June 2017, C. E. Hutton is a Colorado-based limited liability company that offers a variety of business development and management support services, along with capital raise support, financial and investment services to entrepreneurs and small to mid-size ancillary companies within the legal cannabis and hemp industries.
For more information, go to www.cehutton.com
Source: C.E. Hutton
---
Categories: Business News
Tags: CANNABIS-INDUSTRY, CANNABIS-INVESTING, CE-HUTTON, MINORITY-BUSINESS, MINORITY-OWNED-BUSINESS, PEOPLE-OF-COLOR
---