Businesses Turn to the Work Opportunity Tax Credit to Overcome Recruitment Obstacles
Press Release
•
Jun 15, 2023
WOTC Incentivizes Companies to Hire from groups that have historically faced barriers to employment.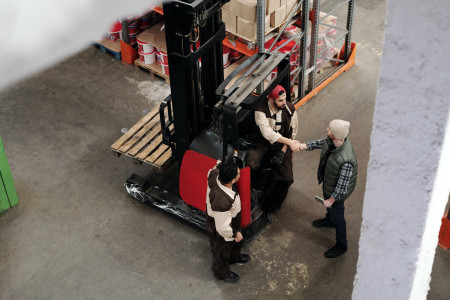 VICTORIA, Texas, June 15, 2023 (Newswire.com) - Recruiting and hiring qualified candidates in Victoria, TX has become increasingly challenging for businesses. Winsome HR reports that with the region's unemployment rate dropping nearly 70% since the height of the pandemic, businesses are struggling to fill vacant job openings due to a low regional labor participation rate.
"This is especially true for employers with openings that do not require a college degree," says Russ Dempsey, owner of Express Employment Professionals. "We've seen a generational shift such that the majority of the workforce over age 25 has a college degree - resulting in fewer individuals seeking jobs that don't require college degrees."
Two local employers, Solidus (a Tejas Production Services entity) and Centerline Technologies, are looking to reverse this trend by hiring folks that will fight for the opportunity! They are actively seeking veterans, individuals who received SNAP, TANF, or unemployment assistance, high school students, and formerly incarcerated people. One business reason for recruiting these groups is the Work Opportunity Tax Credit (WOTC), which reduces employer-paid taxes up to $9,600 per hire when onboarding individuals from these targeted groups.
"Nobody should be forever judged by their worst days. Anybody who wants to work should be able to provide for themselves and their families," said Hunter Follett, CEO of Solidus and Tejas Production Services. "We are proud to give opportunities to folks who have known the sting of unemployment and want to work. WOTC is the icing on top - I never thought the government would give us money back to hire good people!"
Waylan Brannan, CEO of Centerline Technologies brings a complementary perspective: "If people can't participate in society as contributing members, they fall by the wayside... and playing catch-up is tough. We have a team that wants to work and create better lives for themselves. Anyone who agrees with that is exactly who we want on board."
Solidus and Centerline offer direct labor jobs from $15-34 / hour, with benefits and training. Both companies seek to promote from within and place no cap on their team members' growth potential, regardless of education, history, or appearance. They aim to be supportive partners of the Texas State Workforce Commission (TWC) in their mission to provide gainful employment to those in need.
Henry Guajardo, Executive Director of Workforce Solutions Golden Crescent, highlights the broader goal behind hiring incentives, stating that "WOTC and Fidelity Bonding are just a few of the incentives aiming to support the integration or reintegration of veterans, individuals with disabilities, ex-offenders, and other targeted groups seeking to re-integrate into the workforce."
The IRS and TWC encourage other businesses in Victoria, TX to explore the benefits of participating in the WOTC program. By doing so, companies can enhance their recruitment efforts, tap into a wider talent pool, contribute to a more prosperous community, and receive tax incentives for doing so.
Golden Crescent job seekers can explore openings at Centerline Technologies and Solidus/Tejas Production Services, and WorkInTexas.com.
Businesses seeking support and resources can leverage Workforce Solutions Golden Crescent (a Texas Workforce Commission partner).
Express Employment Professionals matches candidates with employers for a wide range of administrative/professional/commercial positions.
In summary, WOTC offers valuable incentives for businesses in Victoria to overcome recruitment obstacles by encouraging the hiring of individuals from diverse backgrounds and contributing to the overall well-being of the community.
For assistance with WOTC program implementation and administration, HR optimization, and maximizing tax credits, businesses can contact Winsome HR at info@winsomehr.com.
Source: Winsome HR
Tags