Business Owners Turning to Invoice Factoring for Greater Big Picture Focus
Press Release
•
Apr 22, 2022
More small and midsize businesses are leveraging the alternative funding solution to operate more effectively.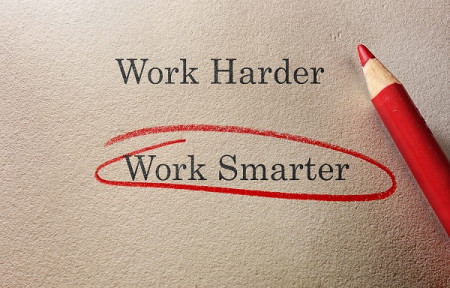 HOUSTON, April 22, 2022 (Newswire.com) - Leading invoice funding company Charter Capital says more small and midsized businesses are choosing the funding solution with growth initiatives in mind. The company explores the concept in depth in "How Factoring Can Help You Run Your Business More Effectively," which is now live on CharterCapitalUSA.com.
As noted in the Forbes 2022 survey, and echoed by Deloitte's Winter 2022 CEO Survey, businesses have big growth plans for this year, with many focusing their investments on technology that can help them serve more customers or improve workflows and processes. Enhancing customer and employee experiences and bolstering diversity and inclusion initiatives also rate high.
"More and more business owners are seeing invoice factoring as a tool to help them achieve their big picture objectives," explains Charter Capital Co-Founder and Executive Manager Gregory Brown. "The value of the immediate working capital injection is still there, which can help with growth-related expenses, but they're equally as excited by the opportunity to improve their processes and client experiences too."
Brown says that factoring allows businesses to get immediate payment for their B2B invoices, so they're able to offer their clients more relaxed payment terms and focus on building relationships instead of chasing payments. Oftentimes, this opens doors for clients to place larger or more frequent orders, which helps the business grow even more. Factoring companies like Charter Capital also help their clients by providing customer credit checks, which mitigates some risk when taking on new accounts or accepting larger orders from existing customers.
"When business owners are freed from administrative burdens and cash flow crunches, they have more time and energy to focus on their daily operations and their growth initiatives," Brown continues. "Being able to do this without taking on debt or unnecessary risk is a huge relief as well."
He says that some businesses leverage invoice factoring on a recurring basis, while others simply tap into it as needed. Because factoring is flexible, it works in both situations equally well. It also differs from bank loans in that most businesses with B2B invoices will qualify, and funding can be provided as soon as the day an invoice is submitted.
Those interested in learning more about invoice factoring are encouraged to request a complimentary quote by calling 1-877-960-1818 or visiting CharterCapitalUSA.com.
About Charter Capital
Headquartered in Houston, Texas, Charter Capital has been a leading provider of flexible funding solutions for the B2B sector for more than 20 years. Competitive rates, a fast approval process, and same-day funding help businesses across various industries secure the working capital necessary to manage daily needs and grow. To learn more, visit CharterCapitalUSA.com or call 1-877-960-1818.
Source: Charter Capital Holdings LP