Business Ethics Leadership Alliance's Podcast Series Explores Why 'Integrity Matters'
Leading C-Suite, Legal, Compliance Executives to Share Monthly Insights on Business Ethics
Press Release
-
updated: Sep 14, 2017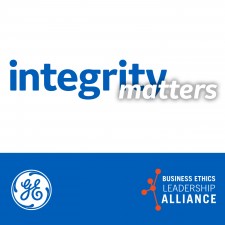 NEW YORK, September 14, 2017 (Newswire.com) - The Ethisphere Institute, a global leader in defining and advancing the standards of ethical business practices, unveiled today its new podcast series, "Integrity Matters." Hosted by Al Rosa, Chief Compliance Director, GE, and Erica Salmon Byrne, Executive Vice President and Executive Director, Business Ethics Leadership Alliance (BELA), this new monthly podcast series will feature exclusive interviews with members of the C-Suite as well as Legal and Compliance and Ethics executives from major multinationals, providing listeners with new insights and practical advice on corporate ethics, governance, culture, and much more. These podcasts can be accessed at http://bela.ethisphere.com.
"Research consistently shows that the current global business environment demands a greater focus on ethics, integrity, and responsibility, so we want to facilitate these conversations with leading compliance and ethics executives who are responsible for creating best practices on how to run a successful business the right way," said Rosa. "Our goal with these podcasts is to help organizations build world-class cultures of integrity, and therefore continuously improve the global business environment."
These in-depth podcasts are designed to provide BELA members with actionable insights and information from leading business executives in the compliance and ethics field. In his first interview, Rosa spoke to Alex Dimitrief, Senior Vice President and General Counsel, GE. Leveraging his years of experience in this space, Dimitrief shared case studies and trends in compliance and ethics. In another "Integrity Matters" episode, Byrne spoke to Herb Wilgis, Director, Compliance, Microsoft, on policy simplification.
"We created this podcast series with a mission of providing a diverse set of ideas that showcase state-of-the-art techniques for lifting ethics, compliance, and performance across a company's operations," said Byrne. "We want to help the BELA community and all companies around the world collaborate to measure and improve their business processes. Most importantly, we want to demonstrate how to create long-term value through ethical practices, not only for the companies themselves but also for the ecosystems in which they operate."
In an effort to arm the BELA community with data, resources, and content, Ethisphere also launched its new interactive BELA member resource site, which features multi-modality insights, research, whitepapers, PowerPoints from past webcasts, recordings, infographics, articles, and more. Using these tools on the new platform, BELA members will have the opportunity to implement new ideas within their programs as well as use comparative benchmarks to measure their programs against what others are doing.
About Ethisphere​
The Ethisphere® Institute is the global leader in defining and advancing the standards of ethical business practices that fuel corporate character, marketplace trust, and business success. Ethisphere has deep expertise in measuring and defining core ethics standards using data-driven insights that help companies enhance corporate character. Ethisphere honors superior achievement through its World's Most Ethical Companies® recognition program, provides a community of industry experts with the Business Ethics Leadership Alliance (BELA), and showcases trends and best practices in ethics with "Ethisphere Magazine." Ethisphere is also the leading provider of independent verification of corporate ethics and compliance programs that include Ethics Inside® Certification and Compliance Leader Verification™. More information about Ethisphere can be found at http://www.ethisphere.com.
###
Media Contact
Stefan Linssen​
646-480-9715
​Stefan.linssen@ethisphere.com
Source: The Ethisphere Institute
Share:
---
Categories: Business News, Business Ethics, Business
Tags: BELA, Business, Chief Legal Officers, CSuite, Executive Director, General Electric, Global, Integrity Matters, Microsoft, Podcast
---