buildPl8 Manufacturing Inks Deal for Custom, High-Speed Additive Manufacturing Infrastructure.
Recent business success fuels the growth of innovative Additive Manufacturer
Press Release
-
updated: Sep 29, 2017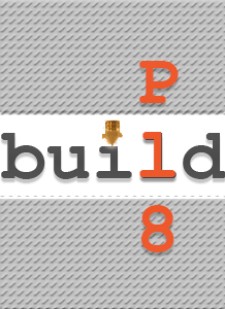 BOONTON, N.J., September 29, 2017 (Newswire.com) - buildPl8 Manufacturing today announced the start of construction of a "one of a kind," high-speed Additive Manufacturing system in partnership with 3DMonstr of Princeton Junction, NJ.  "We call it the buildPl8 Factory Mesh." Said Gerry Libertelli, buildPl8 Founder and Managing Partner. "This system is designed to print everything from large scale, to very finely tuned models. We are also so excited to be working in partnership with 3d Monstr, and Ben Reytblat. They are the absolute best engineers for this kind of work."
The companies, working in partnership, will construct a rack-mountable system designed to automate many of the recurring, time-consuming issues associated with Additive Manufacturing today.  Reytblat says this will be the foundation of 3d Monstr's "T-Stack" line of high-speed Additive production systems. "Our systems are designed to solve large problems. When buldPl8 came to us and said they wanted to get to "large-scale production capacity," we realized that it would be a perfect fit for a new product we've been working on," said Reytblat, from his Princeton Junction offices.
Libertelli says this early mover advantage will create a system on par with anything the larger manufacturers can bring to the table in the FDM space. "We intend to pass that scale onto small and mid-sized businesses. Creating parts in small batches at rates you might see from China." Things like programmatic extruder assignment, advanced cooling technology, automated build plate management, and cloud-based administration will all be possible with the buildPl8 Factory Mesh. "This system solves many of the problems that keep our competitors mired in time-consuming work," beamed Libertelli.  "We will sync it to our Inventory Bot service, and other services, to create a system that is going to provide real value for small and mid-sized business as well as every maker out there!"
The buildPl8 Factory Mesh will be available via the Internet as a part of buildPl8's Inventory Bot service, rolling out in December 2017
For more information, visit www.buildpl8.com or contact Gerry at g@buildpl8.com.
Source: buildPl8 Manufacturing LLC
Share:
---
Categories: Architecture and Design, High Technology, Production and Manufacturing
Tags: 3-D Printing, Additive, Additive Manufacturing, Factory, Parts, Technology
---