Bug Stompers Inc. Introduces Its All-New Pest Control Programs to Meet Modern-Day Problems
Press Release
•
Oct 21, 2021
Safe, 100% effective pest removal services to protect people's health and properties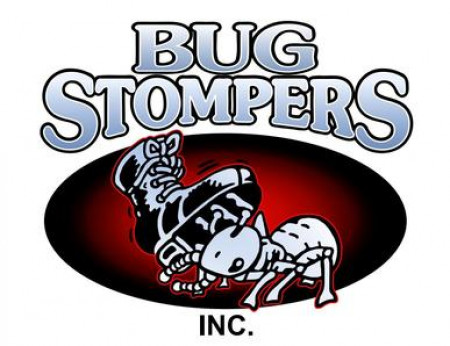 SPRINGFIELD, Ohio, October 21, 2021 (Newswire.com) - Bug Stompers Inc. continues to add new services to its rapidly growing Ohio business to attract more residential and commercial property owners. With over 20 years of vast experience in eliminating bugs and pests, the company has continuously reinvented its approach to meet the constantly varying pest control needs in central Ohio and the surrounding area.
As crawling insects are among the most prominent factors stealing people's peace of mind, Bug Stompers offers effective pest control services for all the commonly found species, including pavement ants, carpenter ants, odorous house ants, spiders, roaches, sowbugs, centipedes, earwigs, millipedes, clover mites, and fleas. The company has continually been educating people on how pests can cause havoc to their lives and invite health risks.
The company provides reliable treatment for seasonal insects and rodents to make people's lives happier and more peaceful. Whether it is about eliminating rodents or eradicating seasonal insects like lady beetles, cluster flies, and box elder bugs, they visit their clients to inspect the severity of the infestation and go ahead with a strategy to make the place pest-free. Their expertise also includes removing stinging insects such as yellow jackets, wasps, honey bees, carpenter bees, bald-faced hornets, bumblebees, and other pests like mosquitos, fleas, and bed bugs.
Bug Stompers has been a leading name in offering satisfactory pest control services in the Ohio area to eliminate a variety of pests, including crawling insects, rodents, stinging insects, seasonal pests, fleas, mosquitos, and other bugs. We keep looking for innovative solutions to accommodate today's needs while ensuring its clients' best possible health and safety.
For more information, contact at:
36 N Greenmount Ave
Springfield, OH 45503, United States
Phone: (937) 322-2245
Email: support@stompthebug.com
About Bug Stompers Inc.
Bug Stompers Inc. has been in the business for over 20 years, taking pride in what they do. The company is A+ rated with the BBB, carrying all the proper insurance and licensing along with a bond. Over this period, they have become a big part of the community and are members of the local area Chamber of Commerce and the Ohio Pest Management Association. The team aims to dominate the pest control market by offering safe, cost-effective solutions to their clients.
Source: Bug Stompers Inc.