Brokkrr Strengthens Team With Addition of Program Manager, Underwriting Manager and Account Executive
Press Release
•
Aug 31, 2023
Seasoned Insurance Industry veterans Kevin Floth, Jodi Riggins and Jessica McCargo join to drive key growth stage at Brokkrr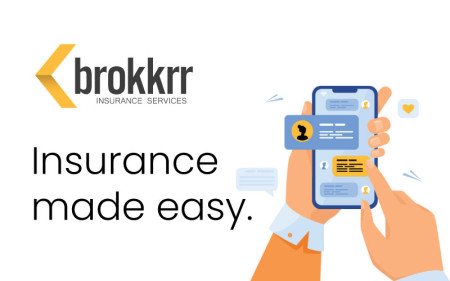 LADERA RANCH, Calif., August 31, 2023 (Newswire.com) - Brokkrr Insurance Services, the digital insurance platform powering specialty programs across the U.S., today announced that Kevin Floth, Jodi Riggins, and Jessica McCargo have joined the company as Program Manager, Underwriting Manager, and Account Executive, respectively. Floth, Riggins and McCargo join Brokkrr on the heels of the launch of the Brokkrr platform and its niche divisions.
"Kevin, Jodi and Jessica bring the exceptional industry experience required to solidify Brokkrr as a cutting-edge solution and to help grow the company to new heights," said Jared J. Mitilier, President of Brokkrr. "Today's appointments are in line with us building a world-class team and further growing Brokkrr. We are excited to have their knowledge, leadership and commitment to excellence as part of the Brokkrr team."
Kevin Floth, appointed as Program Manager, will be responsible for the development of all program business to include securing insurance and reinsurance carriers, working with reinsurance brokers, developing rating guidelines and rates, filing forms, and the build-out of all technology platforms. Floth comes to Brokkrr after having worked in senior-level account servicing roles for some of the largest global brokers while at Marsh and Lockton. Floth has a wide array of industry expertise, including sports, hospitality, gaming, and entertainment insurance.
Jodi Riggins, appointed as Underwriting Manager, will be responsible for all underwriting functions for programs to include rating, binding authority and policy issuance. Riggins comes to Brokkrr from US Risk, where she held the title of Assistant Vice President and was responsible for a wide variety of duties, including new business, coverage reviews, and placements, with a deep expertise in all facets of entertainment insurance.
Jessica McCargo, appointed as Account Executive, will be responsible for all client servicing functions, including new business and renewal processing, stewardship reports, marketing, invoicing, and client retention. McCargo has held a number of account servicing positions, most recently at Diversified Insurance Industries (DII).
About Brokkrr Insurance Services
Launched in 2023, Brokkrr Insurance Services is changing the way brokers are securing insurance. Brokkrr's automated policy and claim platform provides a seamless experience for appointing, quoting, and submitting a claim, saving time and providing immediate results for both brokers and customers. Brokkrr's solutions cover a wide variety of programs and coverages for multiple specialty industries. Designed by insurance brokers, the Brokkrr platform has been built to tackle numerous pain points commonly experienced in the insurance industry. Visit https://brokkrrmga.com for more information.
Source: Brokkrr Insurance Services