Brisbane Removalist's Brilliantly Simple Innovation a Winner
Press Release
-
updated: Oct 3, 2017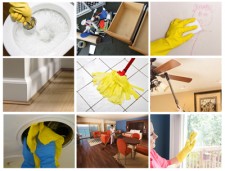 BRISBANE, Australia, October 3, 2017 (Newswire.com) - With 8 of 10 entrepreneurs who start a business failing in the first 18 months, Rory Da Costa knew that the odds were stacked against him when he decided to launch Platinum Furniture Removals in 2014.
Yet, three and a half years later he's living proof that it's possible to pioneer in any industry — no matter how competitive or well-established it may be.
According to Rory, all you need to do is follow one simple rule of business: Learn an industry, identify a problem, then solve it.
"I'd been a removalist for 10 years before I started my own company. During that time, I saw that the removalists I worked for were sending a lot of work to pest controllers and bond cleaners," Rory says.
"I started to wonder if all of those referrals were missed opportunities."
It turned out they were. Rory couldn't help but notice that people who were moving house didn't really care who was taking care of these exit tasks, they just wanted them done well, at a reasonable price and with the minimum amount of effort on their part.
Enter: Platinum Furniture Removals.
"We started off as a local removals service, I wanted to establish my business before trying anything new. But, demand was so high that we weren't one year in business before I decided it was time to incorporate those extra services into our offering," Rory says.
"People want value and simplicity, someone who will move their things, do the bond and carpet clean, take care of pest control than hand back their keys."
"The main reason I'm in business is to eliminate stress from people's lives. It's what motivates me."
But how successful has this de-stressing business been? You need to look no further than the other companies now emulating Rory's model to see how valuable a one-stop-shop for moving house can be.  
"I think that a few businesses have started to copy our model, that's how successful it's been. When we first started, nobody else was doing it. Now, there are about five companies offering other moving services but no one does it in bundles like we do," Rory says.
Platinum Furniture Removals service the wider Brisbane, offering home and office removals, pre-packing services, storage, bond cleaning, pest treatments and carpet cleaning in bundles tailored to meet their client's needs.
Call 0477775935 or email info@platinumfurnitureremovals.com.au to let Rory and the team take the stress out of your next move.
Proudly Brought to you by:
Level 6/140 Creek st, Brisbane, QLD, 4000
0477 775 935
Find more great news on our Removals Blog
Source: Platinum Furniture Removals
Share:
---
Categories: Transportation
Tags: Bond Celaning Brisbane, Bond Cleaners, Brisbane Removalist, Movers Brisbane, Removalist Brisbane, Removalists Brisbane, Removals Brisbane
---