Bright Pine Behavioral Health Celebrates Five Years of Providing Comprehensive Psychological Testing and Therapy Services in Clarkston and West Bloomfield, Michigan
Press Release
•
Feb 6, 2023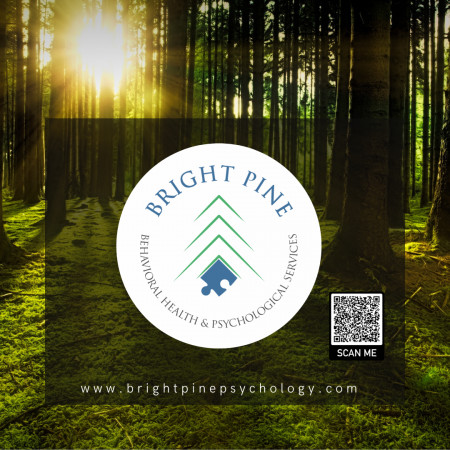 WEST BLOOMFIELD TOWNSHIP, Mich., February 6, 2023 (Newswire.com) - Bright Pine Behavioral Health is pleased to celebrate its five-year anniversary and continued commitment to providing high-standard psychological services to individuals of all ages in Michigan. Established in 2017, the clinic has been providing exceptional psychological services for over five years. The service provider's experienced and licensed psychologists are dedicated to helping children, teens, and adults achieve optimal mental wellness through a variety of services, including therapy, comprehensive psychological and neuropsychological testing, as well as expedited psychological evaluations.
The clinical staff at Bright Pine Behavioral Health understands that each individual's mental health needs are unique. That's why the firm offers a range of services to meet the specific needs of each client. This private mental health facility specializes in Autism testing, ADHD testing, Academic testing, IQ and Giftedness testing, and full comprehensive neuropsychological assessments. The clinic recognizes the importance of access to care, which is why they are proud to offer a partnership with Care Credit financing to make its services more accessible to those in need. The organization's services are designed to help individuals understand their strengths and areas of improvement, as well as provide them with the necessary tools and strategies to lead fulfilling and successful lives.
"Our talented team is dedicated to helping our clients achieve their full potential and live their best lives," said Dr. Kat Lewitzke PsyD LP, Managing Partner, and Clinic Director at Bright Pine Behavioral Health. "We believe in providing personalized, compassionate, and evidence-based care that addresses the individual's unique needs and goals."
The team at Bright Pine Behavioral Health brings their expertise and the latest tools and techniques to their profession. They've also launched "Psych Confidential", a podcast that offers honest, in-depth discussions on mental health, available now on all major platforms. The staff psychologists are highly skilled in addressing various mental health conditions, including autism, ADHD, and other developmental disabilities. They conduct comprehensive evaluations to give a full understanding of an individual's cognitive, academic, behavioral, and emotional functioning
In addition to autism evaluations and ADHD assessments, Bright Pine Behavioral Health also offers unique expedited psychological evaluations for individuals who need fast diagnostic report turnaround to meet time-sensitive constraints. The entire team is committed to providing prompt, efficient, and quality care to ensure that our clients receive the support they deserve when they need it.
Bright Pine Behavioral Health is proud to serve the community of Michigan, offering top-notch psychological services to individuals of all ages. The clinic's doors are open to not only local clients, but also those residing out-of-state and even internationally. Those seeking support for their mental wellness are encouraged to visit the clinic's website at www.brightpinepsychology.com to discover their comprehensive range of services.
Source: Bright Pine Behavioral Health