BridgeVoice CEO Mr. Bankim Brahmbhatt Talks to Data Center POST About Automated Carrier Portal
Press Release
-
Jul 26, 2016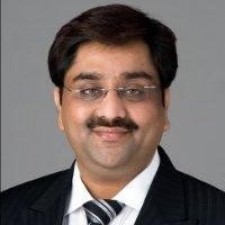 Chicago, United States, July 26, 2016 (Newswire.com) - BridgeVoice, an integral part of Bankai group launched its innovative Funding-Bidding-Earning portal at the biggest telecom event ITW16, in Chicago this year.  CEO Mr. Bankim Brahmbhatt was recently interviewed by Data Center POST in the wake of tremendous response received by BridgeVoice at its launch. 
On being asked how BridgeVoice differentiates itself from similar other companies in the industry, Mr. Bankim explained how the mix of carrier business and technology separates them from the others.
"Our prime focus is on making our technology and services agile. As a testament to our belief in these offerings, BridgeVoice itself utilizes this technology for our own business, and the satisfaction of our customers speaks for itself." – He said
Due to a wide experience in providing wholesale voice services, the company understands the challenges faced by carriers, operators, and retailers. This is precisely why, the portal exhibits a smart convergence of online funding-bidding-earning and is first of its kind, innovative platform.
While discussing the role of technology in international voice operation, Mr. Brahmbhatt elaborated how using convergence and automation, BVI extends to carriers, operators and MVNO's more than just technology as a service.
When a call travels through five carriers, its quality deteriorates. The solution to this is creating a cloud where operators can come - BVI does exactly that. The platform ensures that subscribers get the quality and operators get the best returns on investment.
Interviewer Kathy Xu also asked Mr. Bankim how the platform will shape up in coming years and about his experience at ITW 2016.
View the entire interview segment here: http://bit.ly/29OYXN0
About BridgeVoice:  BridgeVoice is an SPV of Bankai group of companies.  The portal is designed to reduce the distance between subscribers and operators by automating carrier business. Instead of playing as a neutral carrier between carriers and operators, BridgeVoice takes responsibility, it funds operators, saves them from bad debts and makes doing business easier for carriers and operators.
BVI was launched at ITW2016 on the 8th of May this year. The portal garnered much appreciation due to its unique concept and because it promised to tap and resolve the business challenges faced by operators and carriers. 
Source: BridgeVoice Inc.
Share:
---
Categories: Business Technology, Telecommunications, E-Commerce and e-Business, Voice Over IP and Telephony
Tags: global carrier exchange, Innovation, interconnect voice services, ITW, telecoms operators, VOIP, wholesale operators, Wholesale Voice Termination, Wholesale VoIP, Wholesale VoIP Services
---