Bridges International Announces the 2nd Annual Wellness and Resource Expo
Press Release
•
Nov 29, 2022
The Jerry Demings Center for Recovery and Reentry is hosting a bridging the community event sponsored by Bridges International to provide access and free resources for the residents and families of the Pine Hills Area and Orlo Vista Community.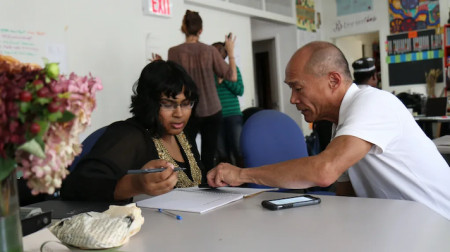 ORLANDO, Fla., November 29, 2022 (Newswire.com) - In an effort to support the local community, The Jerry Demings Center for Recovery and Reentry is hosting the Wellness and Resource Expo at the Wayne Densch YMCA, 870 N. Hastings Street, Orlando, to promote healthy lifestyles and spread awareness about its mission. Families and individuals are welcome to attend the event, which will take place on Saturday, Dec. 3 from 10 a.m. to 3 p.m.
There will be live music, free food, games, raffles, and free resources available for attendees. The resources include health screenings, housing information, and food giveaways from Second Harvest Food Bank. There will be over 40 health and wellness vendors at the event, including Habitat for Humanity, Inclusive Care Orlando, Embrace Families, Career Resource, Boys and Girls Club, Access Florida, and many more.
People are also encouraged to make donations, and sponsors will receive special recognition at the event. The proceeds will go toward serving the community with toy drives, food drives, back-to-school supplies, and more.
"We're very excited to carry on this new tradition of hosting the Jerry Demings Center for Recovery and Reentry Wellness and Resource Expo," said President and CEO of Bridges International Lori Costantino-Brown. "It's a great opportunity for people to come together to support a great cause, and we hope to continue serving families and individuals at this event for years to come."
The overarching mission of Bridges International is to provide criminal justice-involved individuals and their families with comprehensive therapeutic services according to their recovery and reentry needs. By doing so, Bridges has helped thousands annually with re-entry needs as they reenter society and reunite with their families.
Hosting this event will create awareness for those in the community who need guidance and recovery services, and the goal is to let people know that Bridges is here to support them through the reentry process.
For more information about the event, how to become a sponsor, or general questions for Bridges International, contact jmontgomery@BridgesInternational.us.
Source: Bridges International