BrainSpark Health Brings NAD IV Therapy to the East Coast, Proven and Effective Way to Treat Opioid Addiction
"The Crown Jewel of Detox" Comes to Philadelphia
Press Release
-
updated: May 4, 2018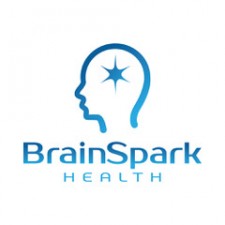 PLYMOUTH MEETING, Pa., May 4, 2018 (Newswire.com) - Everyone is aware of the national opioid addiction crisis, and the Greater Philadelphia area has been in the spotlight as one of the most affected areas in the country.
There is a promising new way to address the problem of addiction, whether it be to opioids, alcohol or other substances. It's a proven, innovative and effective approach that has been administered by doctors on the West Coast since the early 1980s.
BrainSpark Health brings NAD IV therapy to the East Coast and the Greater Philadelphia area for the first time. It's an affordable, holistic outpatient addiction recovery and wellness center recently opened in Plymouth Meeting at 649 West Germantown Pike (Suite 200).
The center was founded by Dr. Franco Picofazzi, an experienced, successful, and respected dental surgeon and anesthesiologist with over 20 years of private practice and hospital training, who has witnessed the increased opioid dependency and devastating nature of this crisis. 
Joining Picofazzi in founding BrainSpark Health is Rich Masterson, a well-respected Philadelphia entrepreneur.
Both grew concerned with the addiction crisis in their community, and they united with the goal to create the clinic of choice that they would wish was available to their own friends and family.
"Our common desire is to work together while helping others, and we were well aware of the epidemic crisis in our country with addictions," said Picofazzi. "We knew it was our time to make a difference in this crisis. Our mission is to treat the source of the dependency and craving, the brain, first by jump-starting it with a naturally-occurring chemical spark, combining holistic, alternative medicine and social reprogramming instead of the conventional treatment currently available and proven to have over an 85 percent failure rate.
"Toward that goal, we have gathered a team of highly trained and motivated professionals to bring to our patients an unconventional but effective way to emerge from dependencies," Picofazzi said.
BrainSpark Health is the first center on the East Coast to offer NAD IV Therapy, which other clinics have reported to have an impressive success rate and is considered the crown jewel of detox because of its rapid cleanse and restoration therapies. NAD IV Therapy radically repairs cell damage in the brain and the body. The 'traditional' methods of treating addiction substitute one drug for another, which is only a quick fix. With NAD IV Therapy, medical professional can repair the brain and help patients lose the cravings and anxiety of their addiction.
"This has the potential to save lives," said Rich Masterson, co-founder of BrainSpark Health. "This is why we are here. All of us are touched by stories of addiction, so this is a rare opportunity where can do good and do good well. I am excited by this, and I'm excited to bring NAD IV Therapy to the East Coast for the very first time.
"Traditional detox and rehab programs are missing a critical step," Masterson said. "It's not compassionate to make people go into a 30-day rehab program and all that entails – the stigma, the expense, the time – only to have it fail because they didn't address healing the brain. What we are doing at BrainSpark Health is not just detox and get out – it's healing the brain to get you further down the road to recovery."
BrainSpark Health is bringing to Philadelphia and the East Coast this innovative approach to the crisis, to directly addresses the chemical changes in the brain that drugs or alcohol have caused. BrainSpark Health offers its patients NAD IV Therapy, as well as massage and acupuncture therapy and mental health counseling, to heal the brain and get patients further down the road to recovery.
"We have found that what is missing in the treatment of drug and alcohol dependence today is a method of addressing the underlying chemical changes in the brain that the drugs or alcohol have caused," said Marc Levine, Chief Operating Officer of BrainSpark Health. "Currently, abstinence, psychological support and switching to other drugs are generally all that are used in drug treatment, in hopes that the brain will gradually recover on its own from the chemical damage.
"While some degree of brain healing will usually occur after decreasing or discontinuing drug or alcohol use, very often the natural healing is minimal, and a person can suffer that continuing emptiness, anxiety, depression, insomnia, cravings, pain, brain fog or fatigue that might have led them to the addiction in the first place," Levine said. "We bring an innovative approach to the crisis to directly addresses the chemical changes in the brain that drugs or alcohol have caused."
Additional information about BrainSpark Health is available at http://www.BrainSparkHealth.com.
Media Contact:
​Jim DeLorenzo
​Jim DeLorenzo Public Relations
​Phone: 215-266-5943
E-mail: jim@jhdenterprises.com
Source: BrainSpark Health
Share:
---
Categories: Lifestyles
Tags: Addiction, BrainSpark Health, chemical dependence, health, NAD IV Therapy, Opioids, Philadelphia, rehab, rehabilitation, therapy, Treatment, wellness
---