Bradford S. Waddell, M.D., Orthopedic Surgeon, Joins OrthoAtlanta Piedmont and Piedmont West
Press Release
•
updated: Jan 15, 2020
Specializes in Adult Reconstruction of the Hip and Knee, Including Anterior Approach Total Hip Replacement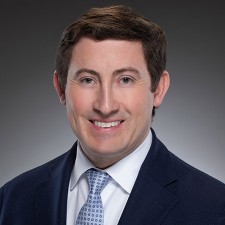 ATLANTA, January 15, 2020 (Newswire.com) - ​​​​OrthoAtlanta is pleased to welcome board-certified orthopedic surgeon, Bradford S. Waddell, M.D., to its orthopedic and sports medicine practice at its OrthoAtlanta Piedmont and Piedmont West locations in Atlanta, Georgia. Fellowship trained in adult reconstruction and joint replacement, Dr. Waddell's practice includes arthritis treatment of the hip and knee, computer-navigated and robotic surgery, custom knee replacement, and anterior approach total hip arthroplasty, also known as front hip replacement. Other procedures include unicompartmental or partial knee replacement, hip resurfacing, and hip fracture surgery.
"The focus of my practice is in treating arthritic conditions of the hip and knee," said Dr. Bradford Waddell. "My specialization includes anterior approach total hip replacement, commonly referred to as front hip replacement. Appropriate for many patients, this surgical approach is considered a more conservative, less-invasive technique because it requires much less muscle and tissue dissection, typically resulting in less pain, shorter recovery time, and fewer post-operative positional restrictions."
"We are pleased to welcome Dr. Bradford Waddell to OrthoAtlanta," said Michael J. Behr, M.D., OrthoAtlanta Medical Director. "Dr. Waddell joins OrthoAtlanta after practicing at the Hospital for Special Surgery (HSS) in New York. He provides experience in treating hip and knee conditions from more conservative, minimally invasive hip and knee surgery to complex revision hip and knee replacement."
Bradford S. Waddell, M.D., completed his fellowship training in Adult Reconstruction and Joint Replacement at the Hospital for Special Surgery/Weill-Cornell, New York, New York, in 2016 and a Health Policy Research fellowship from the American Association of Hip and Knee Surgeons in 2018. Dr. Waddell completed his orthopedic surgery residency at the Ochsner Medical Center, New Orleans, Louisiana (2015) where he also completed a general surgery preliminary Internship (2010). Dr. Waddell earned both his Medical degree and an undergraduate Bachelor of Science degree in Biochemistry from Louisiana State University (LSU) in Shreveport, Louisiana.
Dr. Waddell is a member of the American Academy of Orthopaedic Surgeons, American Association of Hip and Knee Surgeons, American Medical Association and the American Orthopaedic Association where he was recognized as a Resident Leader and Emerging Leader. Dr. Waddell has 28 peer-reviewed publications along with 4 current book chapters and has given over 130 national and international presentations. His articles have been featured in numerous magazines.
Dr. Waddell is actively involved in community lectures and local charity. He spends his time outside of work with his wife, Jenny, and two sons, Sutton and George.
Schedule appointments with Dr. Bradford S. Waddell at OrthoAtlanta Piedmont, 404-352-1053 or OrthoAtlanta Piedmont West, 404-352-1015, or go to www.orthoatlanta.com for more information.
About OrthoAtlanta
OrthoAtlanta is one of the largest physician-owned orthopedic and sports medicine practices in the greater Atlanta, Georgia, area providing an integrated approach to delivering musculoskeletal care. With 39 physicians serving in 13 offices, the practice provides the highest level of patient care for injury or deformity of muscles, joints, bones and spine.
Contact Pat Prosser, OrthoAtlanta Public Relations Manager, 678-996-7254.​
Source: OrthoAtlanta
Related Media