Boutique Gourmet Chocolate Brand, Ticket Chocolate, Ranks on Inc. Magazine's List of the Fastest-Growing Private Companies in America
Press Release
•
Aug 29, 2023
Inc. Magazine revealed that Ticket Chocolate ranks No. 4,807 on the 2023 Inc. 5000, its annual list of the fastest-growing private companies in America.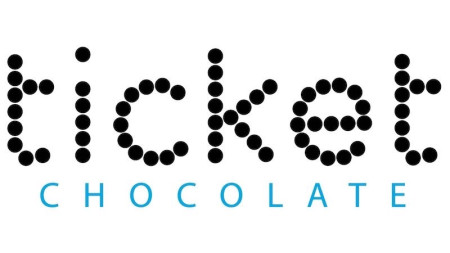 LOOMIS, Calif., August 29, 2023 (Newswire.com) - The prestigious ranking provides a data-driven look at the most successful companies within the economy's most dynamic segment—its independent, entrepreneurial businesses. Facebook, Chobani, Under Armour, Microsoft, Patagonia, and many other household name brands gained their first national exposure as honorees on the Inc. 5000.
"This is a huge accomplishment for Ticket Chocolate," says Tyler Geertsen, Owner/CEO of Ticket Chocolate. "I am so grateful for our diligent team members who work hard every day to create extraordinary experiences for our customers. Our growth as a company and continued support from our shop owners are a testament to their dedication and hard work. We love the magic we create every day, and I'm excited for what we are creating for the future."
The Inc. 5000 class of 2023 represents companies that have driven rapid revenue growth while navigating inflationary pressure, the rising costs of capital, and seemingly intractable hiring challenges. Among this year's top 500 companies, the average median three-year revenue growth rate ticked up to an astonishing 2,238 percent. In all, this year's Inc. 5000 companies have added 1,187,266 jobs to the economy over the past three years.
For complete results of the Inc. 5000, including company profiles and an interactive database that can be sorted by industry, location, and other criteria, go to www.inc.com/inc5000.
About Ticket Chocolate
Ticket Chocolate was founded in 2010 to introduce the now-famous and popular Hot Chocolate on a Stick to the food and beverage U.S. market. The gourmet chocolate manufacturer produces a wide variety of mouthwatering confections, from s'mores kits to artisan chocolate bark, from chocolate truffles to gourmet marshmallows, available direct-to-consumer and wholesale nationwide. These products are also popular amongst corporations as part of our corporate gifting bundles.
At Ticket Chocolate, we believe that life should be extraordinary, which is the process we use in producing our chocolate and confections. We use the most exceptional gourmet chocolate and other ingredients, thoughtfully handcrafting each one of our couverture chocolates and confections in our Loomis, California kitchen to create an extraordinary experience for you. It's the quintessential treat for gatherings with beloved friends, long-overdue romantic moments, and peaceful mornings in solitude. From our hot chocolate sticks to our creamy gourmet marshmallows, our products remind people that extraordinary experiences can happen in everyday life.
Our name. Like a great trip, we want our chocolate to be a part of your memorable moments. We want to create a remarkable experience that sends you!
Ticket Chocolate is the result of years of dreaming and many late-night conversations (while lingering over steaming mugs of delicious hot chocolate, of course!), why not come along for the journey?
Visit Ticket Chocolate at www.ticketchocolate.com
Source: Ticket Chocolate