BottleRover Dramatically Increases Retailer Sales During One-Week Test
Press Release
•
updated: Oct 2, 2019
Partnering with Crown Royal Peach, Bottle Rover Delivered, Many Stores Sold-Out.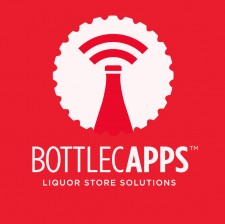 IRVING, Texas, October 2, 2019 (Newswire.com) - BOTTLECAPPS, the leading provider of smartphone and website solutions for the liquor store industry, recently put its new delivery app, BottleRover, to the test with the help of 10 retail partners. BottleRover allows users to shop liquor stores near them, place online orders and have it delivered to their door.
BOTTLECAPPS has the most extensive consumer reach in the liquor store industry, with more than 25,000 app users. They now needed to demonstrate that, with access to this consumer base, the recently launched delivery app, BottleRover, could drive sales to their retailers.
For this test, BottleRover partnered with Crown Royal Peach, a new product that would be available for a limited time only. "To prove that success did not require a lot of effort or time from the store managers, we kept our marketing simple," explained Dr. Prashant Desai, BOTTLECAPPS Executive Chairman, and CEO. Over one week, BOTTLECAPPS exposed the customers of their 10 retail test partners to:
- two push notifications,
- one email,
- one Facebook post.
"This was something that any store manager can replicate without taking from the many demands of their job," added Corey Gerstner, Sr Director of Marketing and Client Services.
The test was a success as BottleRover and BOTTLECAPPS delivered. In one week, the stores sold more than $22,000 of Crown Royal Peach. Several stores could have sold more had they not sold out of the limited supply allotted them by Crown Royal.
Bottle Rover is another proven way that BOTTLECAPPS can help retail stores differentiate themselves and grow their sales.
# # #
About BOTTLECAPPS
Based in Irving, Texas, BOTTLECAPPS is a rapidly growing cloud-based smartphone application company that builds branded liquor store apps for iOS and Android platforms. BOTTLECAPPS allows liquor store owners and operators to sell their products effortlessly, while providing consumers with the ability to purchase beer, wine, and spirits from their favorite liquor establishments, anytime, anywhere. More than 350 liquor stores in 40 states and three countries are successfully using BOTTLECAPPS solutions that range from a mobile app to a web console, CRM, digital intelligence, and loyalty programs. BOTTLECAPPS was recently selected as one of the 2019 Best Tech Startups by Tech Tribune. For more information, visit​http://www.bottlecapps.com. Follow on Facebook, Twitter, and Instagram.
Media Contact:
BOTTLECAPPS: Corey Gerstner, Marketing Director, 469-420-9447 corey@bottlecapps.com
Source: BOTTLECAPPS Liquor Store Solutions