Boston Family Law Attorney Marcia J. Mavrides Selected to the 2019 Massachusetts Super Lawyers List
Press Release
-
updated: May 22, 2019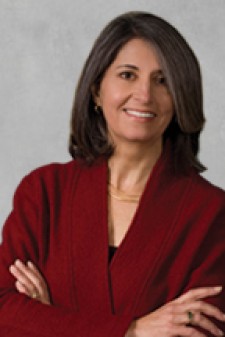 Boston, Mass., May 22, 2019 (PressRelease.com) - Marcia Mavrides, Esq., founder and lead attorney of Mavrides Law, has been featured as a 2019 Super Lawyer.
For 36 years, Marcia Mavrides has been a recognized leader in the divorce and family law community throughout Boston and Massachusetts. Attorney Mavrides has been listed in the top 5% of lawyers, holds an AV preeminent rating, has been designated among the Top Women Lawyers in Family Law, is an American Academy for Certified Financial Litigators Founding Member and has been consistently named to Massachusetts and New England Super Lawyers. Attorney Mavrides is a long-standing member of the Massachusetts Association of Women Lawyers.
Super Lawyers selects attorneys using a rigorous multiphase selection process. Each candidate is evaluated on 12 indicators of recognition and professional achievement. Selections are made on an annual, state-by-state basis. Only 5% of nominees are selected to Super Lawyers.
Marcia Mavrides believes that divorce is about the future, not the past. Her goal is to not only be a strong advocate for our client's present needs but to prepare for the post-divorce future of each client so that there is predictability in their lives long after the legal matter has concluded. 
---
Tags: #BostonDivorceLawyer, #MavridesLaw, #SuperLawyers #MASuperLawyers #NESuperLawyers #BostonLawyers #Bo, #TopDivorceLawyers, #TopWomenLawyers
---