Boston Breakthrough Academy Responds to the Death of George Floyd by Organizing the Global Transformation of Race Summit
Press Release
•
updated: Jun 19, 2020
250+ leaders from around the globe come together to ground, connect, and explore ways to move together in unity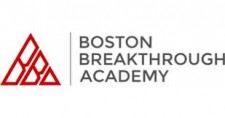 BOSTON, June 19, 2020 (Newswire.com) - Boston Breakthrough Academy, a leadership development program offering emotional intelligence training to adults in the Boston area, announced today that it organized and co-hosted the Global Transformation of Race summit in response to the death of George Floyd and resulting protests. In partnership with 10 other leadership training centers around the globe, BBA:
Co-hosted 255 leaders from 15 cities and four countries to explore the topics of the history, sociology, biology and economy of racism;
Spent two days facilitating tools for taking ownership, uncovering privilege, and exploring opportunities to create unity in the world going forward;
Launched a Black Lives Matter scholarship fund to support men and women of color who want to level up their lives through tools of emotional intelligence; and
Committed to launching a new teen program alongside the Torch Foundation which is focused on giving inner city teens the tools they need to reverse generational cycles and step into leadership roles at an early age.
"Racism is an issue that is pervasive across America and difficult for the typical American to identify in themselves," said Tonya O. Parris, trainer and CEO of Parris Group in New York. "Our training has provided a framework for understanding how racism has evolved and how to address it, individually and in our communities."
Following the summit, BBA has partnered with many of its graduates, coaches, and the non-profit Torch Foundation to 1) launch a new teen training in Peabody, MA and 2) launch a scholarship fund for adults who wish to participate in BBA leadership programming.
"As a woman of color, who has raised two generations of black boys and girls, I have both witnessed and wept over systemic racism," said Dianne Langford James, organizer for BBA in the Global Transformation of Race Summit and East Coast ED of the Torch Foundation. "The economic gap faced by black people has historically compromised us from experiencing those same opportunities as our white counterparts."
BBA has now also established a Black Lives Matter scholarship fund and supported the Torch Foundation with the launch of its new Peabody program. "As a result of these efforts, many black teens, men and women will be afforded the chance to partake in a life-changing transformational community," exclaimed Dianne.
LaToya Lewis is the first scholarship recipient of the Black Lives Matter scholarship fund. A mother of four and grandmother of two, Lewis is committed to eradicating addiction and substance abuse. "I have suffered from addiction myself, and now that I have completed my bachelor's degree in psychology, I'm committed to becoming a social worker," she explains.
If you would like to attend a Transformation of Race training or contribute to the Torch Foundation or the Black Lives Matter scholarship fund, learn more at www.bostonbreakthroughacademy.com.
Source: Boston Breakthrough Academy
Tags
Additional Links