Bosscal Mezgarita (R): The Number One Selling Mezcal Cocktail in America
Press Release
•
Sep 18, 2023
The perfect choice for Organic September, Hispanic Heritage Month, National Mezcal Day, and Day of the Dead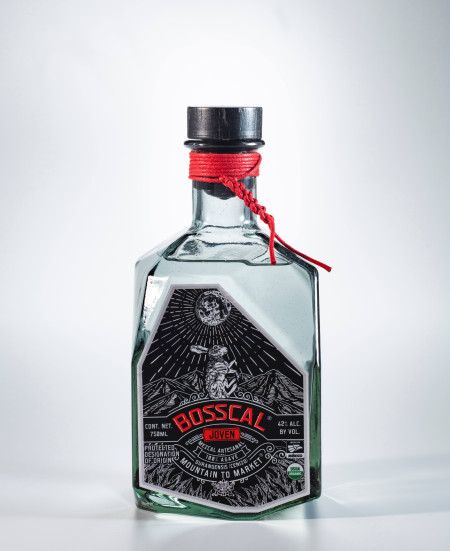 JACKSONVILLE, Fla., September 18, 2023 (Newswire.com) - One drink covers it all for Organic September, Hispanic Heritage Month, National Mezcal Day, and Day of the Dead: the #1 mezcal cocktail in America, Bosscal Mezcal's proprietary Mezgarita®. Featured in more than 2,500 restaurants (and counting) across the America, the Mezgarita® - a riff on the Margarita - is a familiar way to introduce Mexico's native spirit, mezcal.
A Bosscal Mezgarita® is the perfect choice for:
Organic September, as Bosscal® Joven Mezcal is certified organic by the USDA, EU, and SAGARPA Mexico;
Hispanic Heritage Month (Sept. 15-Oct. 25), as the founders of Bosscal® Mezcal - brothers Verne and Nelson Nieves - were raised in Florida by a mother exiled from Cuba and a father who immigrated from Uruguay;
National Mezcal Day (Oct. 21);
Day of the Dead (Nov. 1), a joyous Mexican holiday on which families visit cemeteries to decorate graves and honor their ancestors, often with mezcal.
Consumers can order a Bosscal Mezgarita® at these restaurants, among others, or make one at home (recipe below):
Buffalo Wild Wings MGM Resorts Ruby Tuesday
Carnival Cruise Lines PopStroke SSP America Airports
Hooters Regal Cinemas Wild Wing Café
Kosher salt or Tajín to rim the glass
2 oz. Bosscal® Joven Mezcal
1 oz. freshly squeezed lime juice
.5 oz agave nectar
1 oz. water
Lime wheel for garnish
Moisten the rim of a glass with a lime wedge, then invert the glass on a plate of Kosher salt or Tajín to rim, then add ice. To an iced mixing glass, add mezcal, lime juice, agave syrup, and water, then shake well and strain into the prepared glass. Garnish with a lime wheel.
About Bosscal Mezcal (NOM D248G):
Bosscal Mezcals are made with a trademarked Mountain to Market® process, from only wild-grown Cenizo agave which is hand-harvested - and donkey-transported - from the Durango highlands to Bosscal's private distillery. A new agave pup is planted in place of every mature agave harvested; this initiative has cost the company $400K to date, but ensures future supply for both the local landowners and the brand. Bosscal has organic certifications from the USDA, EU, and SAGARPA Mexico, and currently offers three mezcals in the U.S. (all ABV 42%): Bosscal Joven (SRP: $44.99/750mL); Bosscal Damiana, a stimulant herb which grows alongside wild agave (SRP: $49.99/750mL); and the rare Bosscal Pechuga de Conejo (SRP: $99.99/750mL). The first Bosscal Mezcal was released in 2015; by 2022, the brand had achieved distribution in all 50 states; and in 2023 it was selected as part of Southern Glazer's Craft Collection Luxury Spirits portfolio nationwide.
*The Mezgarita® is a legally registered trademark belonging to Bosscal Mezcal and is offered exclusively to its customers.
Source: Bosscal Mezcal
Related Files