Bonnie Prebula of Holiday Gift Gallery & Studio Recognized by CUTV News
Press Release
•
Jan 28, 2016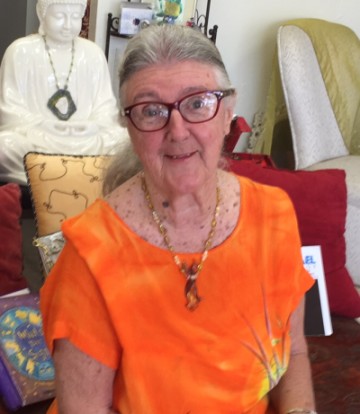 Honolulu, HI, January 28, 2016 (Newswire.com) - The astrologer Grant Lewi once said that astrology assists people to their highest achievements by "indicating the lines along which their will may be most progressively applied, the goals to be sought, and the individual means by which each one may arrive at the outermost boundaries of their world." When our astrology is in harmony with our psychology, we are on the path toward realizing our greatest self.
Bonnie Prebula is an international astrology consultant and the founder of Astrology Consultant Service, where she interprets astrological forecasts to assist individuals in strategizing future decisions.
I like whimsy. That seems to come through in my art. People stop by and tell me 'These have life!'

Bonnie Prebula
Recently, however, Bonnie followed the same path laid out to her by the stars to integrate her unique artwork into her practice and bring more of her authentic self into the world. While astrology is very left brain, Bonnie says her creative brain is more thoroughly satisfied by her wonderful art work
Bonnie creates soft sculpture figurative art of people (Santa, angels, elves) and animals (dogs, teddy bears, dragons, mermaids) as well as commissioned soft sculpture fabric works of family pets from photographs. Each piece is one-of-a-kind.
"I like whimsy. That seems to come through in my art," says Bonnie. "People are just fascinated by something that isn't commercially done. They stop by and tell me 'These have life!'"
When the economy first crashed in 2008, Bonnie's pharmacy chain was in desperate need of more revenue. She and a friend started taking lessons in fabric sculpture. Soon, people from all over Oahu were visiting Bonnie's pharmacy to see what was new. She sold the last of her pharmacies in October 2010 to focus all of her attention on Astrology Consultant Service and her original art from her Holiday Gift Gallery & Studio in Honolulu, where she produces and exhibits her unique artwork.
Today, in addition to her figurative soft sculpture of people and animals, Bonnie also creates necklaces, bracelets, earrings as part of her new line of astrology symbol jewelry. Recently, she started her own line of "Astro Bears," specially created in the colors of an individual client's Astrology chart with the natural gem assigned to their Sun Sign of the Zodiac in a pendant for the bear's necklace.
For more information on Bonnie Prebula's unique art, visit http://bonniegp.com/art.
Related Media