Bold Strategies Launches New BoldLabs Division to Take the Risk Out of CPG Product Innovation
Press Release
•
May 24, 2022
With new product failure at 70%, BoldLabs is changing the paradigm with its fully managed Digital Test Market, predictive analytics, and conversion rate optimization (CRO)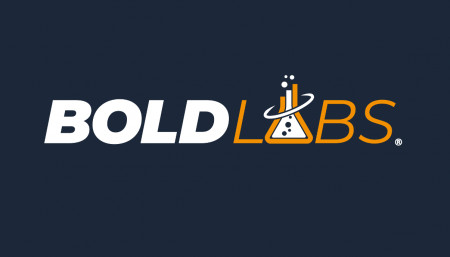 ROGERS, Ark., May 24, 2022 (Newswire.com) - Bold Strategies, Inc. (BOLD), a leading end-to-end eCommerce strategy and services firm, today announced the launch of its new BoldLabs® division.
BoldLabs® has just one mission - to minimize risk so that Consumer Packaged Goods (CPG) brands can launch new products with confidence. According to research firm NielsenIQ, currently, only 30% of CPG launches sustain growth two years after launch. Failures are costly - investments in production capital, inventory, advertising, and promotion can add up to tens of millions of dollars lost.
The division will offer a new Digital Test Market™ service that places test products in limited quantities on major marketplaces like Amazon.com and Walmart.com and on custom Shopify test websites designed and managed by BoldLabs®. In less than six months, these tests can help brands determine market potential, optimize pricing, and identify high-potential marketing approaches.
"I spent the first half of my career in big CPG launching and growing brands," said Allan Peretz, BOLD's President. "We're launching this new service so that today's brand managers and marketing directors don't have to learn their lessons the hard way like I did."
The new BoldLabs® division will be led by industry veteran Horacio Trevino. "I'm excited to bring this capability to market more widely," said Trevino. "Unlike other research techniques, we let the shopper vote with their wallet, and that's a very powerful thing."
BoldLabs® has been quietly testing the new services with Fortune 500 companies since early 2021. Among other successes, BOLD provided new pricing strategies that allowed for a more profitable launch for a major food brand. The company has also helped several companies to optimize their new item messaging for conversion using the BoldLabs® playbook.
All BoldLabs® services are fully managed, "white glove" offerings; the company will handle fulfillment logistics, customer service, marketing, and promotion execution. Tests range in length from two weeks to six months, depending on complexity and desired outcomes.
Interested brands can schedule a free strategy session at www.boldlabs.com.
About BOLD Strategies, Inc.
BOLD is one of the fastest-growing private companies in the USA - #259 on the Inc. 5000 list. We make multi-channel eCommerce simple for CPGs by managing every aspect of your growth on Instacart, GoPuff, Amazon, Shopify, and other shopping destinations. Our team of award-winning Fortune 50 marketing and eCommerce leaders has decades of experience growing brands such as Samsung, Gillette, Nestle, Campbell's, and many others. For more information about the new BoldLabs® offerings, visit www.boldlabs.com.
For Media Inquiries, Contact:
Darcy Ramler
479-278-4781
darcy.ramler@boldstrategies.com
Source: Bold Strategies, Inc.
Related Media