Bobby Sarnevesht and Aryana Health Care Foundation Partner With RRS Auto Group in Fundraising Bid
​Fundraising is key to the success of any charitable organization.
Press Release
-
updated: Jan 24, 2018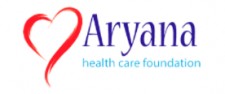 LOS GATOS, Calif., January 24, 2018 (Newswire.com) - Aryana Health Care Foundation strives to provide medical help and health services to those who are not eligible for health insurance, or otherwise cannot afford it.
This includes all manner of services from standard physical exams to CT and MRI scans, physician care, physical therapy and rehabilitation, all at no cost to patients.
The Santa Clara County-based foundation exists on charitable donations, sponsorship and fundraising events, including a popular charity golf tournament.
Aryana Health Care Foundation has established a new partnership with RRS Auto Group. The partnership, arranged by local entrepreneur Bobby Sarnevesht, will see RRS Auto Group become an exciting new location for future fundraisers and events.
In explaining the foundation's goal, Sarnevesht said, "The goal of the charity is to increase the approachability of medical care to those people who remain near or below the poverty line."
He continued, "Also, to provide treatment hastily, and to guarantee the initial examination. It's worth mentioning that early analysis is crucial, especially for those in need."
Speaking alongside Mr. Sarnevesht, Aryana Health Care Foundation Treasurer and Board Member, Julia Hashemieh, added to the partnership, "The organization has done a fantastic job of helping promote the event. Many of their regular customers attended and donated funds to our foundation. We cannot express our gratitude enough to the owners."
Funds raised by the foundation's events have become instrumental in providing outstanding levels of healthcare to those from poorer backgrounds.
Low-income families and individuals often face huge restrictions in accessing healthcare and proper medical support. Aryana Health Care Foundation exists to prevent this.
Adding to his previous comments, Bobby Sarnevesht remarked, "The level of health consciousness and the admittance to the relevant information among the poor are wrongly low. These groups of people need to know that proper and modern healthcare is accessible to them at no cost."
Speaking of the success of the foundation's most recent event, both Sarnevesht and Hashemieh make one thing clear: Hosting events spreads awareness. As any charitable organization will attest, awareness is key to successful fundraising and gathering ongoing support.
"We try to host these events on a regular basis because every dollar helps," says Bobby Sarnevesht. "Once a group becomes involved or hosts an event, they become members of our foundation's family for life. We have seen partners host numerous events, raising thousands of dollars."
In recent years, the foundation has raised hundreds of thousands of dollars, helping countless families and individuals across Northern California to access the healthcare they deserve.
"Our goal is to continue the trend of changing lives, and to spreading knowledge of this serious situation," concludes Hashemieh.
Sarnevesht finished by saying, "It's honestly a humbling experience being able to speak with a family who overcomes a disease or injury with our foundation. This fact motivates the foundation to host more events this year."
Aryana Health Care Foundation and RRS Auto Group's next event will be announced soon.
Media Contact:
​Eric Blankenship
​Eric@Netreputation.com
786-332-6554
Source: Web Presence, LLC
Share:
---
Categories: Healthcare, Healthcare, Healthcare
Tags: Bobby Sarnevesht, Bobby Sarnevesht California, Bobby Sarnevesht Los Gatos
---