Bobby Sarnevesht and Aryana Health Care Foundation Partner With RRS Auto Group to Raise Money
Press Release
-
updated: Jan 9, 2018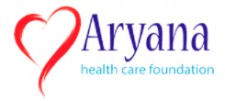 LOS GATOS, Calif., January 9, 2018 (Newswire.com) - ​​​Charity organizations and events are becoming more critical in helping disadvantaged people, and families gain admittance to the healthcare they need. The crucial contributions have become significant and should become supported by both the population and the government. Many organizations and individuals have spread awareness and raised money through their events. Recently, Bobby Sarnevesht and the Aryana Health Care Foundation partnered with RRS Auto Group to raise funds for the organization.
The event has had a huge success as many attended and donated funds to the foundation. These resources then become used to helping families and individuals receive proper medical attention, no matter their financial status.
When the financial well-being of a patient is low, hospitals and specialized healthcare organizations, like Aryana, offer free aid as a part of their charity memoranda.
It's honestly a humbling experience being able to speak with a family who overcomes a disease or injury with our foundation.
"The goal of the charity outlines is to increase the approachability of medical care to those people who remain near or below the poverty level," explains Sarnevesht. "Also, to provide treatment hastily, and to guarantee the initial examination of disease. It's worth mentioning that early analysis is crucial, especially for those in need."
That's because it can encourage them to avoid considerable healthcare payments in future. Because funds are low for some families, having a foundation assist can take a lot off the minds of the family.
RRS Auto Group Hosts Event In Showroom
The RRS Auto Group hosted the event in one of the luxury showrooms, offering a different venue from typical fundraisers. Julia Hashemieh, also with Aryana Health Care Foundation, expressed gratitude to the RRS Auto Group for helping spread awareness and bring potential donors to the event.
"The organization did a fantastic job of helping promote the event," says Hashemieh. "Many of their regular customers attended the event and donated funds to our foundation. We cannot express our gratitude enough to the owners."
The bottom line when it comes to Sarnevesht and the foundation has become providing poor populations with excellent healthcare. These low-income families and individuals encounter several restrictions that may constrain them from getting proper medical support.
"The level of health consciousness and the admittance to the relevant information among the poor are wrongly low," adds Sarnevesht. "These groups of people need to know that proper and modern healthcare is accessible to them at no cost."
Hosting Events Spreads Awareness
Many wonder how these procedures, examinations, and operations can be at no cost for these individuals. The reason behind this fact is fundraisers and events similar to what RRS Auto Group hosted recently.
"We try to host these events on a regular basis because every dollar helps," says Sarnevesht. "Once a group becomes involved or hosts an event, they become members of our foundation's family for life. We have seen partners host numerous events, raising thousands of dollars."
Because of the thousands of dollars raised throughout the years, the foundation has continued to offer care and assistance to those in need.
The organization will continue to partner with physicians and healthcare departments across the area while persisting in providing the latest technology to people in need.
"Our goal is to continue the trend of changing lives and to spreading knowledge to his serious situation," adds Hashemieh.
Aryana Health Care Foundation leaders, including Hashemieh and Sarnevesht, believe that all people should receive top-notch medical care. The foundation continues to strive and deliver the needed help for families and their loved ones.
Aryana Health Care Foundation strives to make healthcare affordable and accessible when times are tough for families. Their network doctors will carefully explain every detail of the treatment process.
Because of these events and fundraisers, Aryana Health Care Foundation will continue to assist families and low-income individuals who deserve the proper medical care.
"It's honestly a humbling experience being able to speak with a family who overcomes a disease or injury with our foundation," says Sarnevesht. "This fact motivates the foundation to host more events shortly this year."
Please click here to view the foundation.
Media Contact:
​Eric Blankenship
​Eric@netreputation.com
786-332-6554
Source: Web Presence, LLC
---
Categories: Healthcare, Healthcare and Medical News, Healthcare Insurance
Tags: Bobby Sarnevesht, Bobby Sarnevesht California, Bobby Sarnevesht Los Gatos
---