Bobby Sarnevesht and Aryana Health Care Foundation Are Proud to Announce New Partnership With RRS Auto Group
Located in Santa Clara County, Aryana Health Care Foundation is dedicated to providing superior free or low-cost health care to lower-income families and individuals in Northern California.
Press Release
-
updated: Jan 25, 2018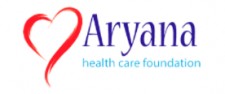 LOS GATOS, Calif., January 25, 2018 (Newswire.com) - In an effort to increase awareness and attract additional sponsorship and donations, foundation leader and local entrepreneur Bobby Sarnevesht has established a new partnership with boutique automotive dealership RRS Auto Group.
The charity's goal is to increase the accessibility of timely medical care and treatment to those living near or below the poverty line.
Speaking of their work, Sarnevesht said, "I believe that all people, regardless of income, should receive proper medical care. We strive to deliver the needed help to you and your loved ones."
He continued, "Aryana Health Care Foundation works to make healthcare affordable and accessible when times are difficult. Our doctors will carefully explain every detail of your treatment process. We will make sure you feel comfortable and protected."
It's with this desire and drives firmly in mind that Bobby Sarnevesht has arranged the foundation's most recent partnership.
Based in San Jose, RRS Auto Group's luxury showroom will play host to a number of upcoming events in support of the foundation.
Already well-known for hosting a series of popular golf tournaments, the foundation's latest partnership will provide a fresh, new and exciting backdrop for upcoming events away from the golf course.
Attendees to future fundraisers will enjoy a chance to take in the dealership's extensive collection of luxury sports cars. Worth in excess of $1 million, their current stock includes Porsches, Lamborghinis, and Ferraris, with both brand new models and classic examples available to view.
Aryana Health Care Foundation and RRS Auto Group already have one successful event under their belt.
Speaking alongside Mr. Sarnevesht, foundation board member Julia Hashemieh added of the partnership, "The organization did a fantastic job of helping promote the most recent event. Many of their regular customers attended and donated funds to our foundation. We cannot express our gratitude enough to the owners."
The foundation operates in San Jose, Santa Clara, Los Gatos, Burlingame and Los Altos, and works closely with the California Health Care Safety Net Institute. This partnership allows Aryana Health Care Foundation patients access to the latest medical technology, operated by the most highly-skilled doctors, nurses and healthcare professionals.
Other partners and contributors to the charity include Clos LaChance Winery, McKesson Medical-Surgical, Over the Top Golf, and Office Depot.
Speaking further of the foundation, Bobby Sarnevesht goes on to say, "The goal of the charity is to increase the approachability of medical care to those people who remain near or below the poverty line."
"Also," he continued, "to provide treatment hastily and to guarantee the initial examination [of illness]. It's worth mentioning that early analysis is crucial, especially for those in need."
Speaking of the success of the foundation's most recent event, both Sarnevesht and Hashemieh make one thing abundantly clear: Hosting events spreads awareness.
Bobby Sarnevesht clarifies this by saying, "We try to host these events on a regular basis because every dollar helps."
"Once a group becomes involved or hosts an event, they become members of our foundation's family for life. We've seen partners host numerous events, raising thousands of dollars," he concludes.
Aryana Health Care Foundation and RRS Auto Group's next event will be announced soon.
Media Contact:
​Eric Blankenship
​Eric@Netreputation.com
786-332-6554
Source: Web Presence, LLC
Share:
---
Categories: Healthcare, Healthcare, Healthcare
Tags: Bobby Sarnevesht, Bobby Sarnevesht California, Bobby Sarnevesht Los Gatos
---