Bob Vaters, President of Carob Partners LLC, Joins Newport Board Group as a Partner
Bob Vaters is proud to announce he is joining Newport Board Group as a partner.
Press Release
-
updated: Mar 15, 2019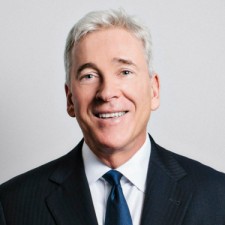 NEW YORK, March 15, 2019 (Newswire.com) - Bob Vaters has been announced as the latest partner to join Newport Board Group's New York Practice. Bob is excited to join this cutting-edge organization as it expands its footprint as a distinctive advisory firm to emerging growth and entrepreneurial middle market firms.
Vaters has served as a senior leader across industries such as medical device, biotech, specialty pharma, private equity, and technology. Bob has a proven ability to analyze, negotiate and execute mergers/acquisitions, divestitures, management buyouts, and public offerings. In both operational and financial roles, he has a record of success growing operating income by 40% and net income by 300%.
Bob Vaters has been a member of several company boards, both public and private, including a development-stage Alzheimer's company, a biopharmaceutical company, a finance company, a medical device company, and a sports medicine company.
Vaters has also been a c-level consultant advising executives and investors on business development, acquisition, investments, financing, and general management matters.
As President and CFO of Caladrius Biosciences, a public biotech and contract manufacturing company, he spearheaded company strategy, raising $30M in equity and formulating strategic transactions.
While Bob Vaters was CEO of Orthofix International, a $600M global public medical device company with 1,500 employees offering minimally invasive surgical and non-surgical products for the spine, orthopedic and sports medicine market sectors, he exceeded multi-year expansion goals and eliminated debt through revenue growth, business divestitures, and building efficient operations.
Prior to Orthofix, Vaters served as a key member of the leadership team at Inamed Corporation as CFO and Strategy Head; he led a turnaround and an ultimately successful $3.2BN sale of the organization to Allergan.
Vaters also has extensive experience working with private equity, including his time as co-founder of a PE firm that acquired healthcare companies at growth stage and introduced world-class operating expertise to emerging companies.
"We're very glad that Bob has brought his extensive, diverse experience as an operating executive and strategist and his passion for entrepreneurship to Newport," said Newport Board Group CEO Kevin Poole. "His expertise in healthcare and related industries augments our already strong practice in this key sector of the economy. Also, Bob's experience in private equity and capital market transactions will be invaluable as Newport helps its clients with their strategies to grow, raise capital for and eventually sell their firms."
About Bob Vaters:
Bob Vaters is President of Carob Partners, LLC and a member of the board of directors of HydroWorx. He has worked with businesses at all levels, from acquiring emerging companies to directing multi-million dollar global organizations, and he has many years of experience in multiple roles across the c-suite. Vaters has been on several public and private company boards, including a development stage Alzheimer's company, a biopharmaceutical company, a finance company, a medical device company, and a sports medicine company.
Bob Vaters graduated from St. Francis College, earned his MBA at Fordham University, and attended executive education courses at Harvard Business School. Bob Vaters is known for holding a strong passion for taking organizations delivering poor or mediocre results to outstanding results. He is based in New York, New York.
Source: Bob Vaters
---
Categories: Healthcare
Tags: Bob Vaters, Carob Partners LLC, Entrepreneur, Healthcare, New York, Newport Board group, Robert Vaters
---