Board-Certified Pediatrician David Berger, MD of Family Medical Cannabis Clinic, Fights for Children's Medical Cannabis Rights at Feb. 8th Public Hearing in Tampa
Press Release
•
updated: Feb 7, 2017
Board-Certified Pediatrician David Berger, MD Fights for Children's Medical Cannabis Rights at Feb. 8th Public Hearing in Tampa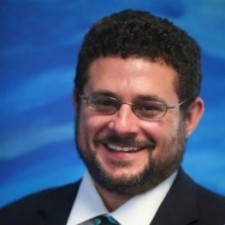 Tampa, FL, February 7, 2017 (Newswire.com) - ​​​​​​​​​​​In November 2016, Florida voters approved Amendment 2, which greatly expands the conditions that qualify patients for medical cannabis treatment. In addition to the debilitating conditions specifically listed in the amendment, a "Qualifying Debilitating Medical Condition" also includes "any comparable debilitating conditions for which the physician believes the potential benefit outweighs the known risk."
The intention of the amendment's authors was clear, "An individual physician makes the determination if a condition is comparable to those listed in the text of the amendment." (Source: Amendment 2: Analysis of Intent). Despite this, the Florida Department of Health's proposed rules would give the Board of Medicine, not the patient's doctor, the authority to decide what "other" conditions qualify for medical cannabis treatment.
David Berger, MD, is a Board-Certified pediatrician in Tampa with more than 20 years experience treating thousands of children with special needs. In addition to his primary practice, Wholistic Pediatrics & Family Care, last year Dr. Berger opened Family Medical Cannabis Clinic with the goal of assisting eligible patients access to medical cannabis treatment. He is very concerned his patients with autism and other neuro developmental disorders will be denied the opportunity to be treated with low-THC medical cannabis, such as Charlotte's Web.
According to Dr. Berger, "Some children with autism have debilitating anxiety, irritability, insomnia, and panic attacks that is quite similar to how some patients suffer from PTSD, which is specifically listed in the Amendment. Right now only anti-psychotic medications are approved for autism; sometimes they work, but sometimes they become less effective over time. I have seen kids gain over 60 lbs. in a year on those medications. As these children become teens, some have been known to become violent to the point where because of their weight and strength they can overpower their parent or caretaker. If low-THC cannabis can possibly curtail these symptoms without the detrimental side effects common with other treatments, the benefits of using the non-euphoric form of marijuana for would far outweigh the risks for some patients."
This week the Department of Health is holding five public hearings for residents to voice their concerns over how the Department will implement Amendment 2. The Department's decision will impact the mental and physical health of tens of thousands of Florida children and their families.
Dr. Berger and some of his patients will attend the Tampa hearing to implore the Department to develop rules that comply with the language and intent of Amendment 2. His full "Call-to-Action" can be read here.
Dr. Berger will be available to speak with the press immediately following the hearing, which will take place February 8th, 9:00-11:00 am, at the Department of Health Branch Laboratory on the USF campus (3602 Spectrum Blvd - Tampa). He is also available by appointment for interviews and comments.
Media Contact:
Jennifer Fine
jennifer@familymedicalcannabisclinic.com
(813) 603-4425
Family Medical Cannabis Clinic - www.familymedicalcannabisclinic.com
Dr. Berger's Call-to-Action -http://wholisticfamilycare.com/florida-medical-cannabis-rules-call-to-action/
Source: Family Medical Cannabis Clinic
Related Media