Blue Burst Media Launches Digital Growth Teams to Revolutionize Marketing for Ecommerce Brands
Press Release
•
Jan 2, 2023
Experience the Power of a Dedicated Marketing Team at a Fraction of the Cost With Blue Burst Media's New Digital Growth Team Offerings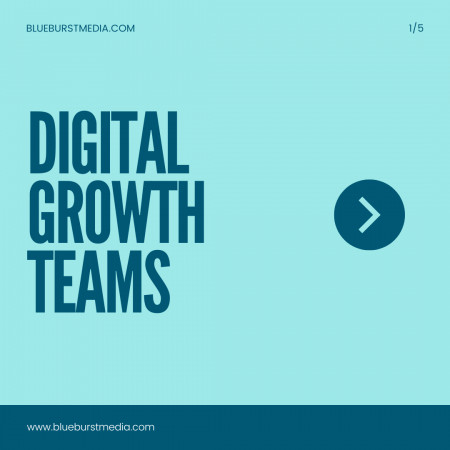 ATLANTA, January 2, 2023 (Newswire.com) - Blue Burst Media, a leading digital marketing agency, is proud to announce the launch of its Digital Growth Teams. Digital Growth Teams is a revolutionary approach to digital marketing that provides clients with complete marketing teams dedicated to driving growth for their business.
One of the biggest differences between the traditional agency model and Digital Growth Teams is the level of dedication and focus. With Digital Growth Teams, clients receive a dedicated team of experts in various areas of digital marketing, including social media, paid advertising, email marketing, design, and SEO. This allows clients to see a higher return on investment and faster results compared to the traditional agency model.
Additionally, Digital Growth Teams offers a more cost-effective solution compared to hiring an in-house team. With salaries and benefits to consider, an in-house team can be a significant financial burden for businesses. Digital Growth Teams offers a flexible and scalable solution that allows clients to pay a monthly subscription for a highly qualified marketing team.
After more than a decade of working in the traditional agency model, Head of Marketing at Blue Burst Media Stuart Briscar knew there had to be a better way to provide top-notch marketing services to businesses.
"We are thrilled to bring Digital Growth Teams to the market," said Stuart Briscar. "This model allows us to provide a truly personalized and comprehensive approach to marketing, resulting in better results and a better experience for our clients."
Blue Burst Media is confident that Digital Growth Teams will revolutionize the way businesses approach marketing, and is excited to see the growth and success of its clients.
Blue Burst Media is currently accepting new ecommerce clients for its Digital Growth Teams service, with additional industries soon to come.
Interested businesses can learn more and book a strategy call on the Blue Burst Media website at www.blueburstmedia.com.
Source: Blue Burst Media