BLU3, Inc. Announces Nomad Mini Pre-Order
Press Release
•
Jun 1, 2023
Nomad Mini, with its DiveBoost™ technology, finds what BLU3 considers the sweet spot between portability and performance for a shallow-water dive system.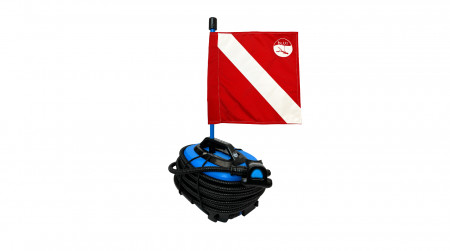 POMPANO BEACH, Fla., June 1, 2023 (Newswire.com) - BLU3, Inc, a subsidiary of Brownie's Marine Group, has announced the launch of its new battery-powered tankless dive system, Nomad Mini, and is now accepting pre-orders for its newly launched battery-powered tankless dive system (available for purchase at www.diveblu3.com/product/nomad-mini starting at $1,299). Nomad Mini will be BLU3's third product to hit the market since 2019 when the first Nemo unit was shipped.
BLU3 has set new expectations with the unveiling of Nomad Mini and its proprietary DiveBoost technology, providing additional depth, increased run time and enhanced performance. The depth rating of Nomad Mini falls between BLU3's best seller, Nemo, and its larger counterpart, Nomad. The DiveBoost Kit, which is currently only available for Nomad Mini, increases depth rating over the base model and allows users to connect multiple batteries for an extended run time.
"We incorporated feedback from current Nemo and Nomad users to design an innovative product that's portable and lightweight like Nemo and Nomad but hits the sweet spot between portability and performance. It's another successful step in our mission to bridge the gap between snorkeling and scuba diving. And we are excited to see Nomad Mini inspire more people to get under the surface," said Blake Carmichael, CEO of BLU3, Inc.
Nomad Mini pre-orders are being offered to BLU3's dealer network, as well as consumers. As Nomad Mini is phased into production, BLU3 has plans to discontinue the Nemo product.
"BLU3 is a trailblazer in the portable tankless diving industry. In just a couple of years, the BLU3 team has mastered the evolution of portability with Nemo, Nomad and now Nomad Mini appealing to an even larger demographic. Echoing the technology of Nemo and Nomad, Nomad Mini boasts the same features users enjoy most with the addition of DiveBoost to further enhance performance and power," said Robert Carmichael, Chairman of Brownie's Marine Group.
Click here to learn more about Nomad Mini: Introducing Nomad Mini
Source: BLU3