Blonde + Co Collaborates With Dancer and Choreographer Laura Arend on the Ace Hotel Roof for the Art Film TRUE
Press Release
•
Sep 13, 2016
A young woman's introspective journey to find truth, lost between reality and altered states of consciousness.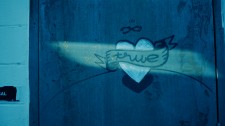 New York, NY, September 13, 2016 (Newswire.com) - ​The newly released dance film TRUE follows a young woman's quest for self-discovery under a Manhattan skyline, but the true destination for the mind is not always self-evident—in lightness or in darkness.
The film, directed and edited by Julie Stahl, stars Israeli-based French dancer and choreographer, Laura Arend. TRUE was produced as original content by Blonde + Co (www.blondeandco.com), a New York-based content creation house known for their collaborations with global beauty brands. The studio, led by Stahl, with Executive Producer Victor Larue, partnered with Arend's Laboration Art Company (www.laborationartcompany.com) on the film.
To view the film, click here [TRUE].
The film opens with a stunning shot of Arend silhouetted against a bright blue New York City skyline, while the lilting, melodic soundtrack casts an ethereal mood. As she chases light across the roof of the Ace Hotel, she transitions to a much darker place. The story is carried through with stark contrasts in wardrobe, music, in-camera and editing effects, while the final scene allows the audience to draw its own conclusions.
"We wanted to create this concept of dualism, and staged the segments to heighten the sense of light and dark," says Stahl, the film's director. "We were inspired by the beautiful, saturated, New York skyline and the graffiti, industrial elements, iconic water tower and grittiness of the tar roof."
The project was undertaken as both a creative endeavor and to showcase the company's ability to develop original films for brands wishing to connect more organically with audiences. Totally improvised, it was the culmination of a longtime creative collaboration between Arend and Larue, also a dancer.
Arend and Larue approached the Ace Hotel, an advocate of art and fashion in New York, who supported the project. "With a tight shoot day and limited crew, the process was itself an exercise in improvisation," says Larue. "Making TRUE was really an opportunity for the team to work under very constrained parameters in terms of time, location, budget, and resources while still creating work that's compelling and insightful."
Blonde + Co—under it's original content division—is currently developing several short films, a documentary as well as a feature length satirical drama.
Media Contacts:
Victor Larue, Blonde + Co, 212-741-1800, victor@blondeandco.com
Anthony Vagnoni, avagnoni communications, 973-493-8736, anthony@avagnoni.com
# # #
Source: Blonde + Co
Related Media
Additional Links