BlockSpan Raises $1.4M in Pre-Seed Round to Simplify Web3 Application Development
Press Release
•
Jun 12, 2023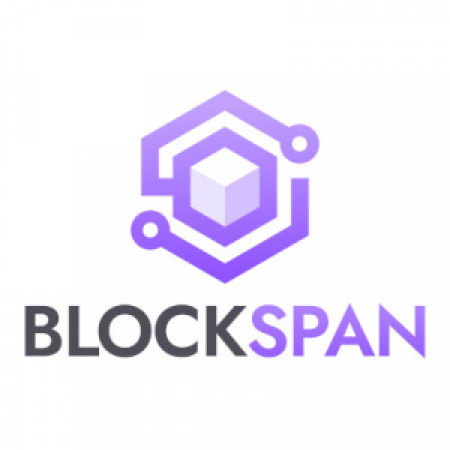 PITTSBURGH, June 12, 2023 (Newswire.com) - BlockSpan, an emerging Web3 innovator founded by leading enterprise data platform architects, is thrilled to announce it has raised $1.4 million in a pre-seed round in an effort to make it easier than ever for software companies and builders to develop powerful Web3 applications with speed, confidence, and clarity.
Software companies and builders must navigate the complexities and costs of building dynamic Web3 applications that integrate seamlessly within the rapidly evolving blockchain technology terrain.
The BlockSpan NFT API platform empowers developers to instantly access current and historical NFT data from major chains, cached images and other media, highly accurate token data (name, symbol, price/ownership history, etc.), and more. Blockspan also uses in-house models to further enrich blockchain data with spam scores, rarity, and price allocation for multi-token transfers. Blockspan is expected to save companies more than $25k per month as the platform aggregates, normalizes, and enhances the digital asset data from multiple blockchains and off-chain sources.
"The BlockSpan NFT API platform is the much-needed catalyst for software companies and builders who need to hit the ground running," said Jon Pastor, Co-founder of BlockSpan. "Working with blockchain data can be complicated, and we're seeking to simplify the process by providing free and immediate access to both on-chain, and off-chain, data."
BlockSpan's free-to-signup model offers flexibility for software companies and builders throughout the development (and experimentation) phase to product launch, consumer adoption, and beyond. Brands can choose to upgrade or downgrade their plan at any time depending on scale and the number of API requests required monthly, while BlockSpan's API layer allows them to focus on creating and monetizing their apps instead of managing the underlying complexities that come with the blockchain and quickly evolving NFT data landscape.
Following its $1.4 million pre-seed round, BlockSpan will continue to work toward breaking down Web3 development barriers, growing its team of engineers, expanding its feature list and analytics capabilities, and furthering its customer acquisition efforts.
For more information on BlockSpan, visit https://blockspan.com/.
About BlockSpan
Founded by leading enterprise data platform builders in 2022, BlockSpan is a Web3 innovator focused on delivering easy-to-implement API solutions for the blockchain. With the release of the BlockSpan NFT API platform, software companies building on the blockchain have instant access to highly accurate real-time and historical NFT data (and cached media), empowering them to build scalable, cost-efficient apps in just days.
Source: BlockSpan
Tags