'Blessed to Be Unwanted' is a Testament to How an Abandoned Child Ultimately Creates a Legacy of Love
Press Release
-
updated: Mar 5, 2018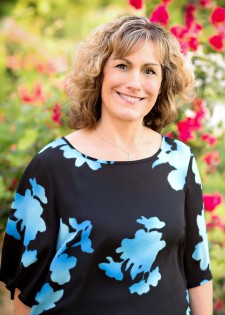 TEMECULA, Calif., March 5, 2018 (Newswire.com) - Candace Webb Henderson has written a moving account of her mother Joni's incredible true story of growing up in a large, loving foster family, who accepted Joni as a five-day-old infant on a street corner in Pennsylvania in 1936. Candace's inspiring book, entitled Blessed to Be Unwanted, tells a beautiful story of kindness and compassion sure to touch the hearts of every reader, especially those children who are adopted or fostered as well as existing or prospective adoptive and foster parents. The book's relevancy is especially evident when you consider that over 135,000 children are given up for adoption in the United States each year. 
The forward is written by Rev. Dr. Kimberly Marooney, founder of Gateway University, and sums up the theme of the book this way: "Blessed to be Unwanted teaches us to honor the love we have experienced in life; after all, love is the most powerful force in all of creation." Michael Bernard Beckwith, author of Spiritual Liberation, says in his review, "Candace Henderson's Blessed to Be Unwanted is an extraordinary testament to how her mother transformed tragedy into a triumph of the human spirit and now, through Candace, delivers a remarkable message to adoptive and foster children about their limitless potential for fulfilling their life purpose. I highly recommend this book as well to foster and adoptive parents."
The story begins with the day Candace's mother, Joan "Joni" Doyle Webb, was given away at just five days old by her biological mother. This seemingly tragic event puts Joni literally into the hands of Dorothy Doyle, who with her husband Frank were known in the community as extraordinary foster parents. Ultimately, the Doyles lovingly raised Joni and 28 other foster children during and after the years of WWII. Many decades later, Joni's daughter writes that she is forever grateful that her mother, wrapped in a pink blanket with $5, was put in the arms of the Doyles. Candace hopes that by telling this compelling story she will raise awareness around the topic of children who are in foster care and adopted, while celebrating those who have met the challenges and opportunities of fostering and adopting.
Blessed to Be Unwanted is available on Amazon in paperback or for Kindle.
Contact: Candace Webb Henderson (949) 584-7618 or candy@candacewebbhenderson.com 
Source: Candace Webb Henderson
Share:
---
Categories: Books, Agents and Representation, Family
Tags: Adoption, Children, Family Planning, Foster Care
---