Blackcomb Consultants Creates New Senior Management Positions
Additions of New Practice Area and HR/Employee Relations Managers Bolsters Capabilities of Growing Enterprise Technology Company
Press Release
-
updated: Oct 11, 2018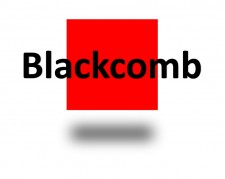 CHICAGO, October 11, 2018 (Newswire.com) - ​​Blackcomb Consultants, an international consulting firm and enterprise technology partner for Property and Casualty insurers, announced today that three new senior management positions have been created. Two of the positions are being filled by senior Blackcomb executives, and the third will be filled by the hiring of a new Director.
Blackcomb provides P&C carriers with end to end Guidewire™ solutions. services and support, in key areas such as Core Systems Implementation, CIO Advisory, Organizational Change Management, Performance Improvement, Hosting, Guidewire Upgrades, Production Support and Managed Cloud/Hybrid Cloud.
Effective immediately, John Worthington has been named Director of Blackcomb's Upgrade Practice Area, and Francois Gravel has been named Director of Blackcomb's Cloud Practice Area.  John has been a Managing Director and Guidewire architect at Blackcomb, and has been the interim Director of the company's Upgrade practice for the past year. John also has 25+ years of Information Technology experience, including nine years at Guidewire Software leading multiple successful implementations and upgrades. Francois has been a Senior Software architect and technical lead at Blackcomb, with over 20 years of experience designing and implementing software solutions for the insurance industry.  
Additionally, Jocelyn Davison has been named Director of Human Resources. Jocelyn has over eight years of experience in HR management. She has lead various HR Departments, authored and executed company-wide HR and Talent Acquisition strategies, and managed employee relations initiatives for both US-based and global organizations.
"Our future growth and success is dependent on us putting the right industry thought leaders in place," stated Saroj "Monty" Mohanty, Managing Partner and Principal Consultant.  "Our new senior managers will help us continue to have a razor-sharp focus on our customers' long-term needs, as well as making our internal culture and work environment as empowering and attractive as possible. By investing in our high growth services areas, and working to acquire and retain best-in-class talent, we will be optimally positioned to scale and grow expediently with top quality people, at all levels of our organization."
 About Blackcomb ​
Founded in 2011, Blackcomb Consultants is a Guidewire PartnerConnect™ Consulting provider focused on providing end to end technology advisory, planning and implementation solutions and services to the Property & Casualty Insurance Industry. With offices located in Chicago, Dallas and Bangalore, India, Blackcomb offers a range of services to support business transformation initiatives for Property and Casualty insurers, regardless of their size or internal capabilities. The company's management team is made up of ex-Insurance Company technology executives, with unparalleled levels of expertise. Blackcomb's ultimate goal is to offer its clients a perfect fit when it comes to a go-to technology partner, resulting in ideal, long-term relationships. The company is privately held.
Media contact:
Chuck Hirsch
Director of Strategy
Wovn Group
O: 914-730-9292
Marketing@BlackcombConsultants.com
Source: Blackcomb Consultants
Share:
---
Categories: Insurance, IT Management
Tags: guidewire, insurance, insurance CIO, insurance technology, insurtech, IT services, property and casualty
---